MAC's Hangin Loose polish from their Surf Baby collection is a classic yet fresh colour that will take you from the summer through to the fall.
The polish is a muted peach that has no shimmer and lots of pigment. Two coats gave me opaque coverage which is almost unheard of with other colours of this tone. Usually they are sheer and for French manicures, but this is just perfect.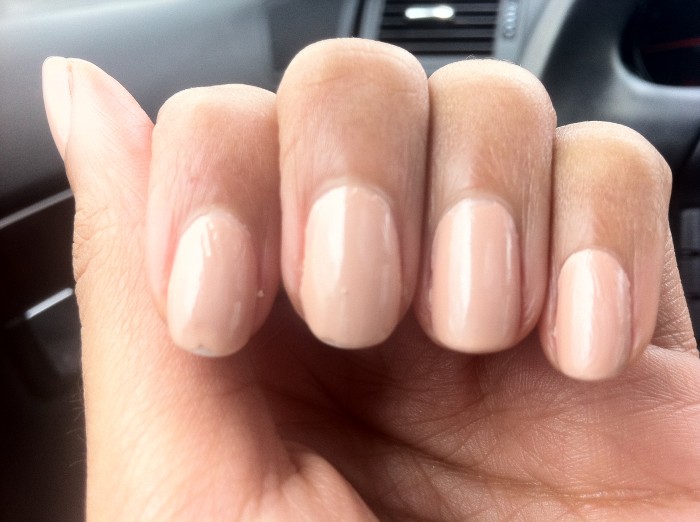 It's perfect for the summer because it's a light peachy beige that will work on any skin tone and just gives you a pastel pop of colour.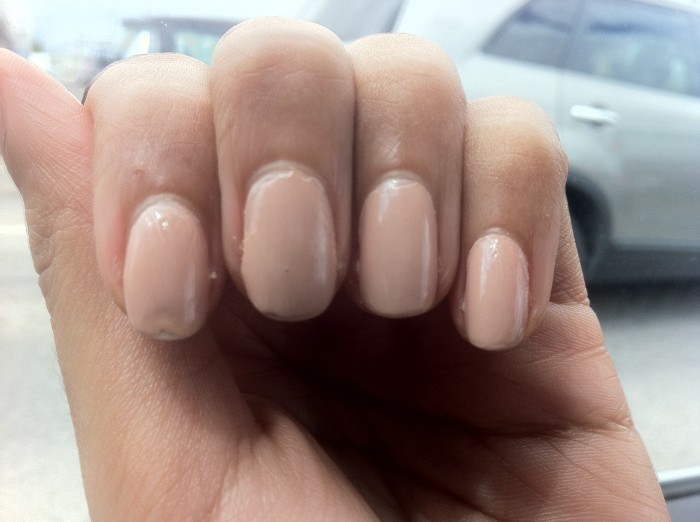 It's perfect for the fall because the colour is an almost nude and we know that those are going to be big.
I'm wearing it for the second time this month, which is almost unheard of for me, and a co-worker ran out to buy this after liking it so much on my hands.
Pick it up at the MAC counter while supplies last.