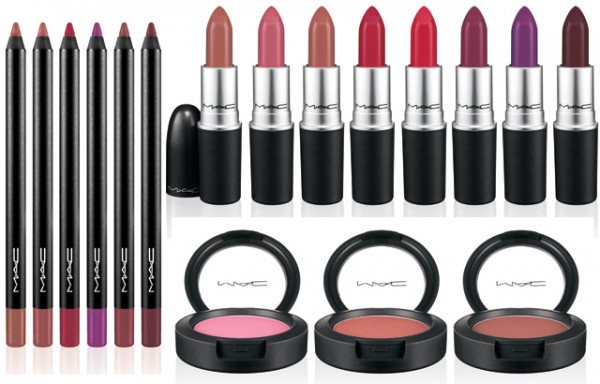 MAC's Retromatte finish is my favourite kind of lipstick.  It's a super dry finish, even more dry than the regular matte, that almost stains your lips and doesn't move at all.
With the Matte Lip collection MAC has released a set of new shades of lipstick.  The new shades are:
Styled in Sepia dirty cement beige
Nouvelle Vogue soft blue pink
Pander Me soft peachy mocha
Damn Glamorous bright pink red
Le Vie En Rouge bright orange coral
Fashion Revival deep raspberry
Heroine vibrant violet
Living Legend deep plum
MAC fans will recognize Heroine as a re-release, and all the colours are limited edition so if there's one you really like, hold on to it!
The collection also includes a set of lip liners and blushes as part of the collection.