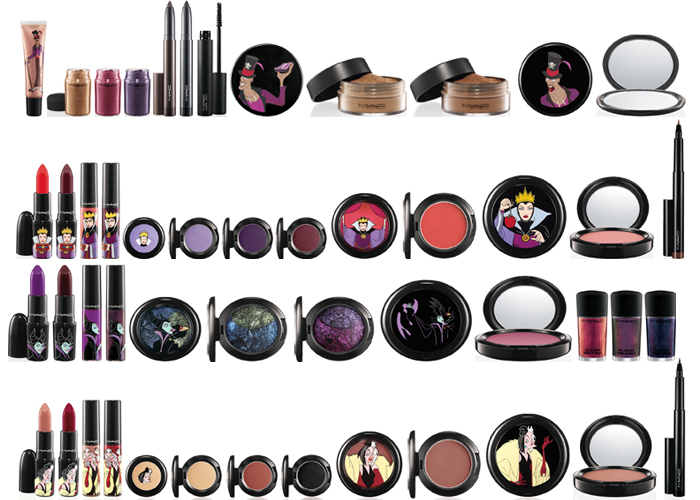 Here's your first look at the entire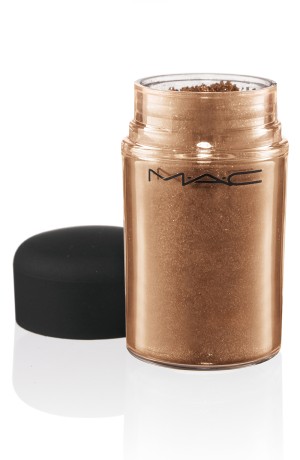 Venomous Villains collection that comes out on September 30th.
From top to bottom, you're looking at the Dr. Facilier collection, the Evil Queen collection, the Maleficent collection, and the Cruella collection.  I like products from each, so I don't think that I can name a favourite and the art work on the packaging is awesome in every single case, so if you were collecting, pick the character you're most familiar with!
I was on maccosmetics.com and the Melon pigment is sold out, so if you wanted that, you better be first at the counter!  The melon pigment is much more shiny and orange in person, so you may want to think about whether you really want it.
My favourite products are the Beauty Powders!  This collection has them in such pretty colours that they are selling out quickly, and the website only has one colour still available.  This is another product that I would definitely pre-buy because they're soft colours that work well as blushes.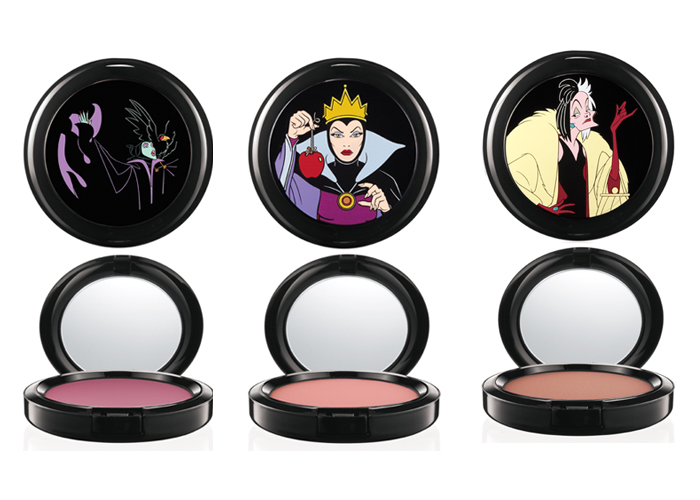 Above is Briar Rose, Oh So Fair, and Her Own Devices (my favourite).  They are $30.00.
The nail lacquers ($15.50) are also going to sell out really quickly.  They are all duochrome, and have an insane amount of shimmer that looks so pretty.  Think of oil slick in a nail polish, and you know the types of polishes that these are.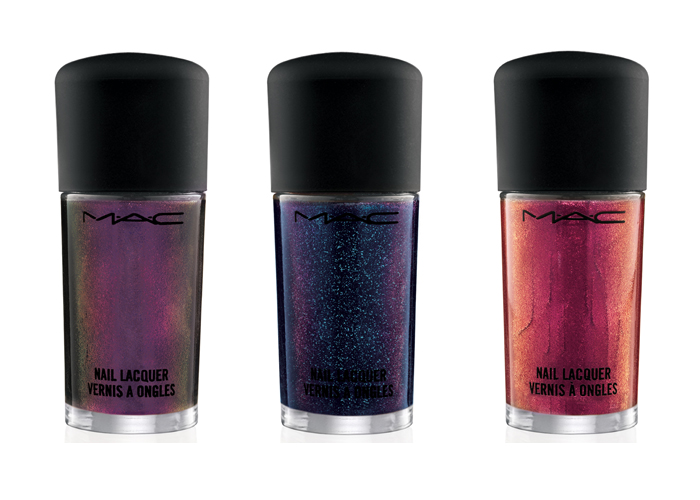 Mean & Green is a bottle green base, with pink and gold shimmer.  Formidable! is a teal green base with purple shimmer, and Bad Fairy is a red with golden and green shimmer.  Each polish is stunning, and I'll have swatches of them up soon!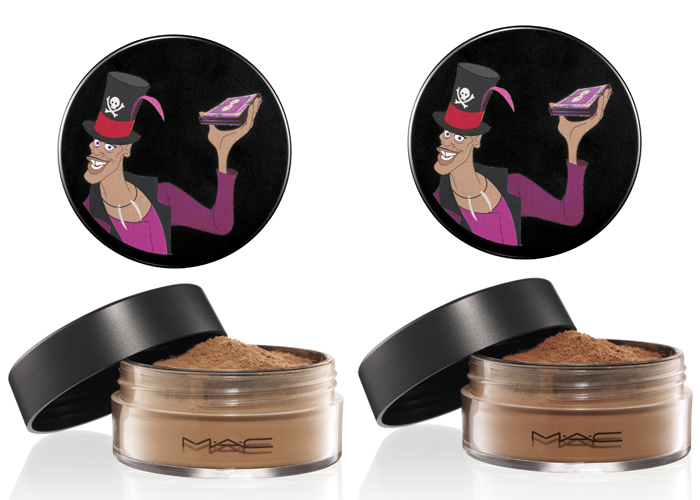 The last product that you may want to check out is the Magically Cool Liquid Powder ($35.50).  The powder has an interesting texture and is the most expensive product in the collection.  It comes in a neutral shimmer (Truth and Light) and a bronze shimmer (Cajun).  It's fun to play with because as it goes on your skin the water in it evaporates giving you a cooling feeling.  The powder itself is quite dry and because of the shimmer, I'd rather not use this as a setting powder and like it as a muted highlighter instead.  I also like to mix it with my regular HD finishing powder to give that a bit of a sheen.
Note that these are high-quality collectors items from MAC.  Unlike some of their other special collections, these don't have stickers placed on normal packaging.  All the art is actually stamped on to the packaging so it's going to last a really long time.  It's worth getting if you like the colours (and there are tons of great ones) and if you like collector's items.
Also, many MAC locations are having special launch parties for this collection, so you may want to check it out then!  Call your local MAC counter to find out more.