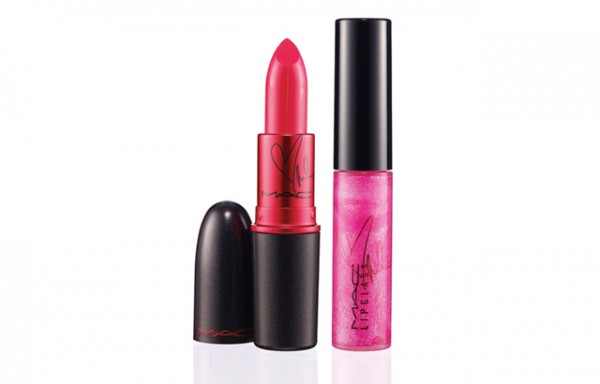 MAC's Viva Glam lipsticks have been mostly neutral shades but now there's something super bright, and that's Viva Glam Miley.
Viva Glam Miley Cyrus lipstick ($16) is a hot pink in their Amplified formula. That means that it's super pigmented and still rich and creamy to wear. The lasting power is amazing – I wear it and can have breakfast or lunch, and of course it wears off, but lots of rich pigment is still left on my lips.
The colour kind of reminds me of Girl About Town, but it's more of a true hot pink, whereas Girl About Town can be a little magenta and/or purply. It's definitely not as true pink as MAC Candy Yum Yum (which is a blue pink). Viva Glam Miley Cyrus is also warm-toned,
The Viva Glam Miley Cyrus Lipglass ($15) is a hot pink sparkling shade that's not overly tinted but very sparkly. If you have pale lips, this will seem very pigmented, and if you're lips are already pigmented, this will add tons of shine.
100% of the proceeds to go the MAC Aids Fund.
All in all, love the hot pink and love that proceeds go to charity so if this is your kind of colour, grab it! Great formula and great colour!