These collections went on sale on Boxing Day in 2009, and I just love the pictures of them so much.  These are timeless products too!  What do you think?  It is so hot outside, but I don't mind looking at cozy images.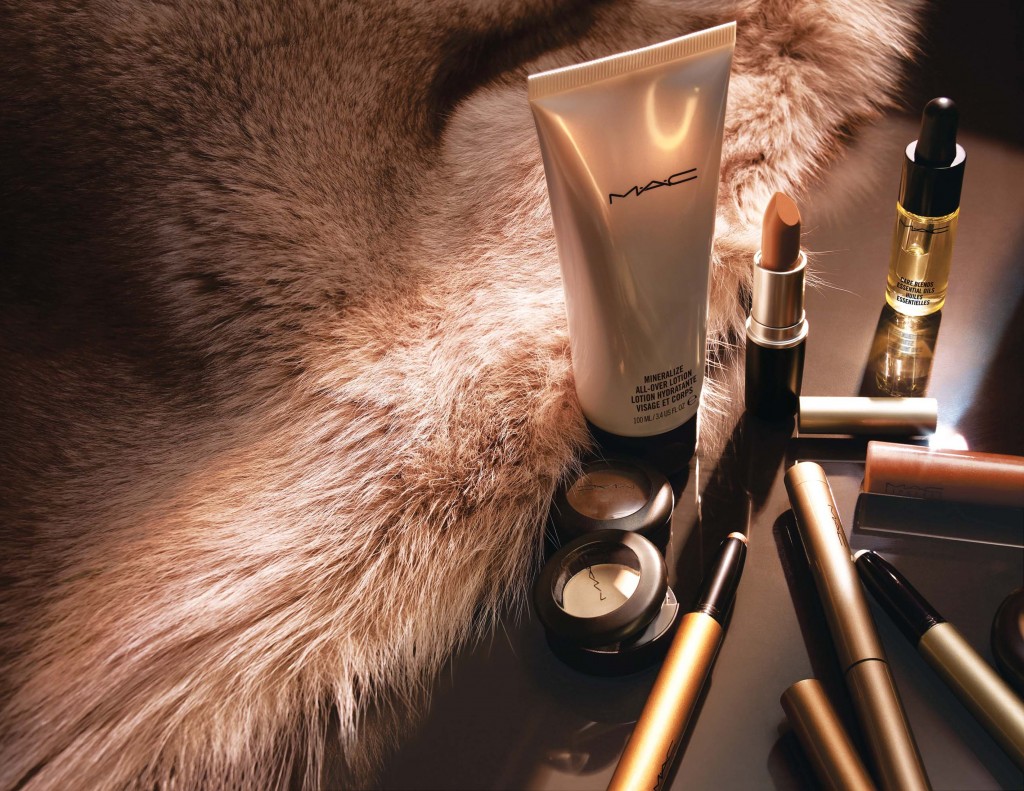 One of the collections that they released is the MAC Warm and Cozy collection. It's a lot like the N collection that came out last year, because it has neutral and nude colours for all skin tones. I went crazy with the N collection and bought a ton of the 3N Lip Glass which I thought was the perfect colour nude lip ever. Now it's repromoted and if you missed it the first time around, you can get it again.
Warm and Cozy had some different colours introduced, some repromotes, and a new all over body lotion as well as some essential oils for the face.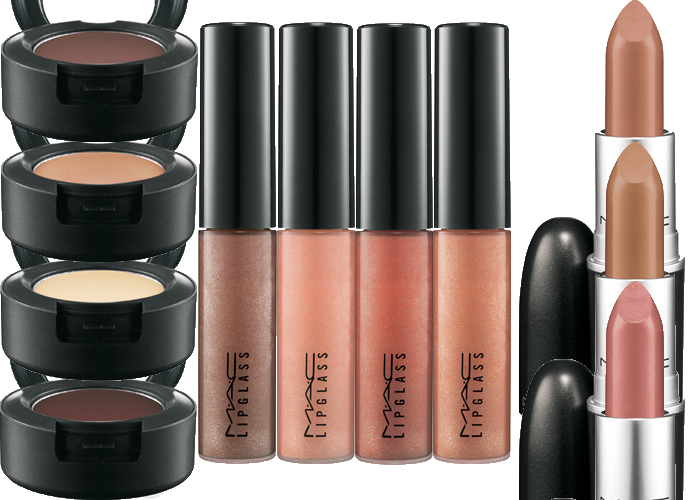 I checked out the Warm and Cozy collection at my local MAC counter, and there were no lemmings for me. I stocked up on 3N (first Lipglass in the image above), but other than that, the colours were all ones that I had seen before. I liked the image of the Spiced Tea lipstick (bottom right) but in person, it's not quite as pink and as the name suggests, it's more on the brown side. I do want to try the body lotion and will wait to see how that is on the skin.