Coverage of Tod's Beverly Hills Boutique Opening continues with Jessica Alba.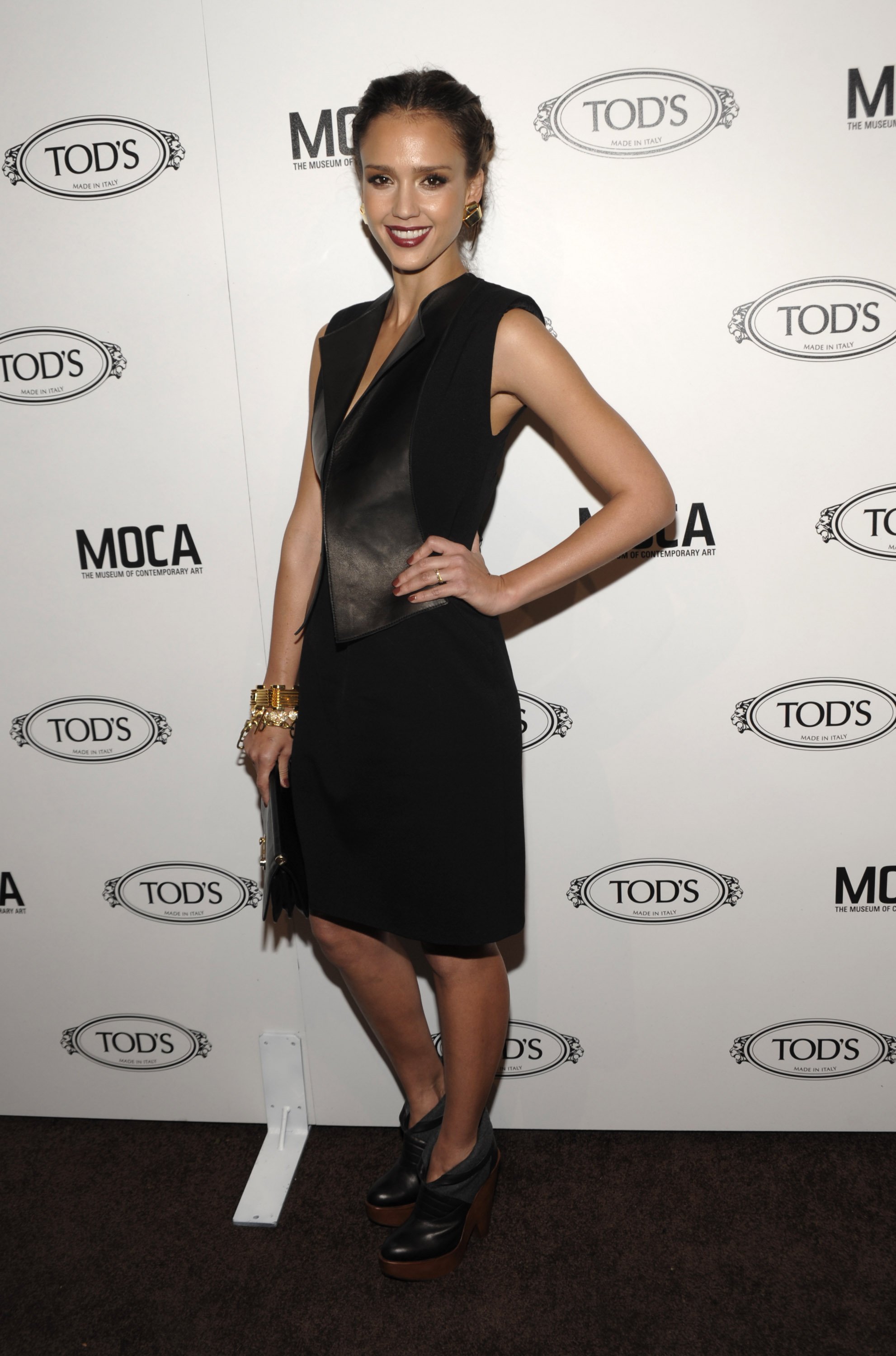 I've always wondered what I'd look like with dark lipstick.  I know that it's trendy to wear a dark berry, but everytime I put it on, I just don't feel at home with it and always end up wiping it off.  Luckily, Jessica Alba's there to help me – she's about the same tone skin as me, and she tries such a myriad of looks that I can always see how things would look on me by looking at her.
Alba shows me that my own instincts were right – dark lipstick would look as horrible on me as it does on her!  Seriously, this look is a major fail in my books.  Not only is her makeup horrible, but those are about the ugliest shoes that I have ever seen. I hope they're not Tod's.