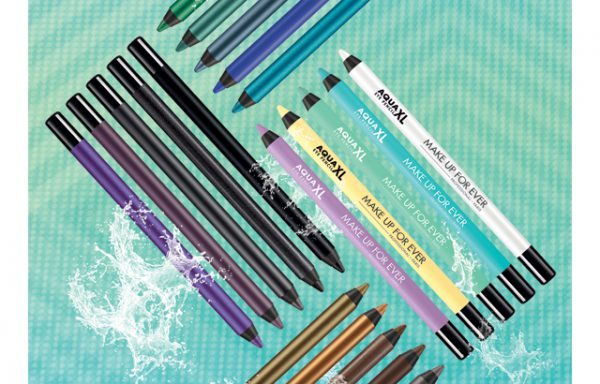 I've been using Make Up For Ever products long enough to know that they've had an Aqua eyeliner before – it's their long-wearing, easy to apply eyeliner in so many colours so that you can use it like eyeshadow and create looks that just stay put on your eyes.
Now they have their Aqua XL eye pencils which come in a range of colours and finishes – my favourite being the matte black, and the D-62 a diamond brown that works great to do a smudgy smoky eye.  Those two pencils used together do an easy enough makeup look that doesn't even need the help of a primer to last.  Layer with your favourite powder eyeshadow on top, and your look will really stand the test of a hot humid day.
The pencils are also waterproof, which makes them perfect for a day at the pool too.
Check out the whole range in person at Sephora stores – the texture is worth trying yourself and the pencils come in a range of finishes – matte, diamond, satin, iridescent, and metallic.
$21 each.