If you've ever wished that you could create your own face palette, with your own choice of blush/bronzer/contour/highlight/setting powder, then Make Up For Ever has the solution for you. The brand introduced their Artist Face Colour this fall and it has all the options along with palettes of singles, doubles, or trios.
You can build a palette with contour/highlight/blush, or setting powder in different shades, or even just your favourite blush and highlighter like I did.
Check out my palette – I got the highlighter in H-106, and the blush in B-206. As you can see, the highlighter is very shimmery and the blush is totally matte. I like matte blushes because I feel that they look more natural, and I gave myself the option of adding shimmer with the highlight.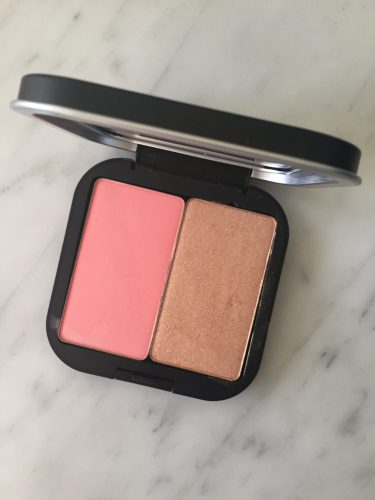 I do think that this highlighter is too shimmery for me – it doesn't look like a natural glow on me, even from afar, and it's so shimmery that I could use it as an eyeshadow – and I do! It's just pigmented enough and it has the right amount of shimmer.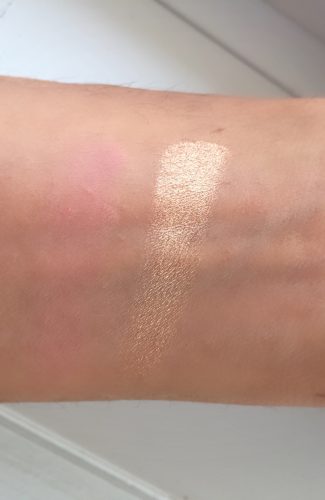 I chose to get a blush and highlighter together because I didn't have a go-to blush that I loved and I already had a good contour powder and a setting powder. I love the blush colour that I have. It's definitely a peachy-pink that comes up true on my skin.
The powders are very finely milled which means that they go on smoothly and blend nicely too. I love the quality of Make Up For Ever's powders and the Banana pressed setting powder I got in the summer has been used so much that it's almost hit pan – I rarely use powders that much, but this one was just so good and left my face feeling so smooth that I keep turning to it.
The single palette is $29 and comes with your choice of a colour, the double is $44 and comes with 2 colours, and the triplet is $58 and comes with three colours.
Available at Sephora.