You might not like the matte lipstick trend, but there's nothing better than a lipstick that stays on past a morning coffee, and even past lunch.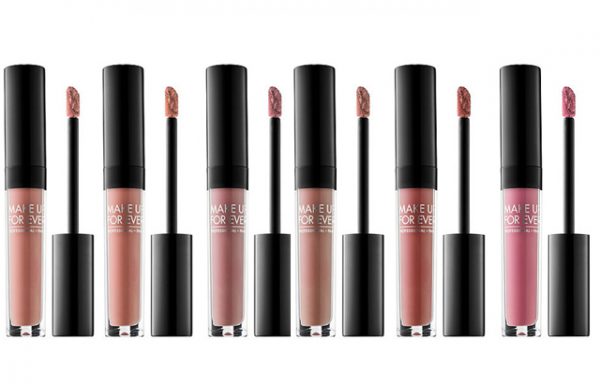 Make Up For Ever Artist Liquid Matte is a liquid lipstick by the brand known for their awesome foundation.  It applies creamy and slick, with  opaque coverage with one swipe.  There's enough time to play with it and get it on your lips perfectly before it dries.  But once it dries, it stays on and just needs something oily to come off.
Here are shades 107 and 203 – Neutral Beige and Cold Pink.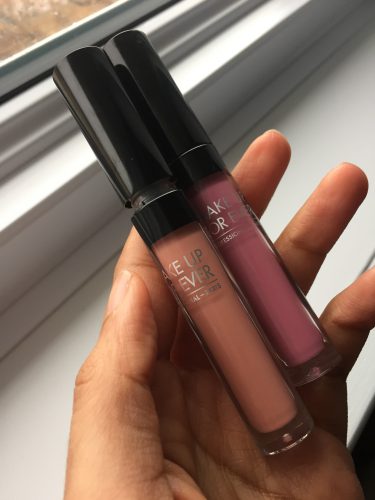 The lipstick does feel slightly dry but that's because of the matte finish.  Like any other matte finish lipstick, dry lips will look more dry, and this is best used on hydrated lips.  Even though it's matte, it feels comfortable on the lips and lasts a long time without cracking or getting gunky.  It wears off gradually, but would possibly last for a night out.
There aren't a ton of colours to choose from, but they're all natural lip shades and look pretty.