Update: this foundation is on sale at Sephora right now for $37.50. 
The problem with most matte full coverage foundations is that they look obvious on your skin, sometimes even magnifying skin imperfections and texture instead of making skin look smooth.  It's also difficult to make them look natural because real skin reflects light and matte foundation doesn't in the slightest.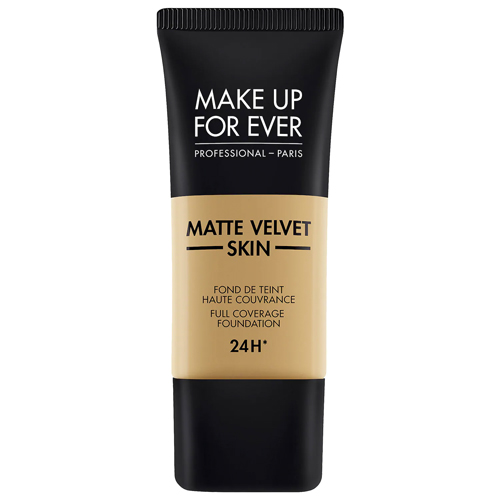 Make Up For Ever's Matte Velvet Skin Full Coverage Foundation is different.  Because the finish is a matte velvet, the foundation is matte but skin looks smooth and soft.  It blends into skin effortlessly and can be sheered down for medium coverage or applied with a brush or layered on for more full coverage.
There's no cake face with this foundation and it comes in so many colours and undertones that it should be easy to find a shade that matches your skin exactly.  The texture is moussy and thick but it's easy to sheer down with your fingers.  Like I mentioned, it blends into skin seamlessly and actually lasts for the duration of the day.  It can even cover freckles while looking natural.