Our favourite setting powder now comes in a compact!
If you've never tried Make Up For Ever's HD Microfinish Powder, then you're missing out. It's white to the eye, but goes on invisible on the skin. The powder has no talc, cornstarch, or mica in it but instead is a blend of silicones that go on invisible and absorb oil throughout the day.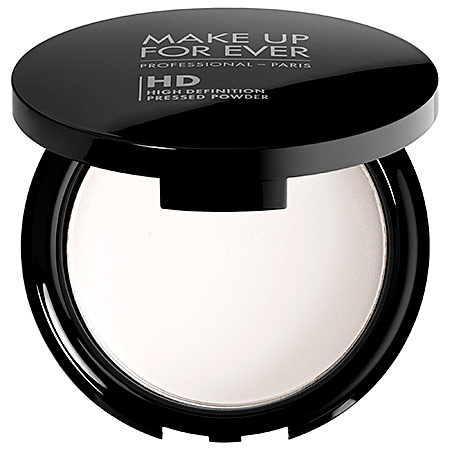 Now there's a pressed version of this powder and it's just as great as the loose version. The powder is quite hard and there isn't much fall-out with it – thank goodness because that much waste of powder always makes me sad. You can use it throughout the day to mattify skin and absorb any oil that comes through, and although there are some amazing powders out there, I haven't found one that can keep me matte for an extended period of time, so I'm happy to have a powder that I can use on the go.
This pressed powder doesn't come with its own sponge or applicator – kind of a bummer because it would have been nice to have a package to fit into a tiny purse. Instead, Make Up For Ever recommends that you use its kabuki brush to apply the powder – I usually find that to be too dense, and always feel like I'm almost removing some of my foundation when I use it, so a fluffy brush is what I keep with me.
Pick up the HD Pressed Powder at Sephora stores for $41.