This is a mani that I love because it's cool and so easy to do at home. Chanel's Couture show last week provided lots of inspiration in the makeup department. While we know that the fall collection won't have these colours, I'm hoping that we'll see them around holiday time!
First. Here's the entire look.  Note the nails.  Pretty cool, right?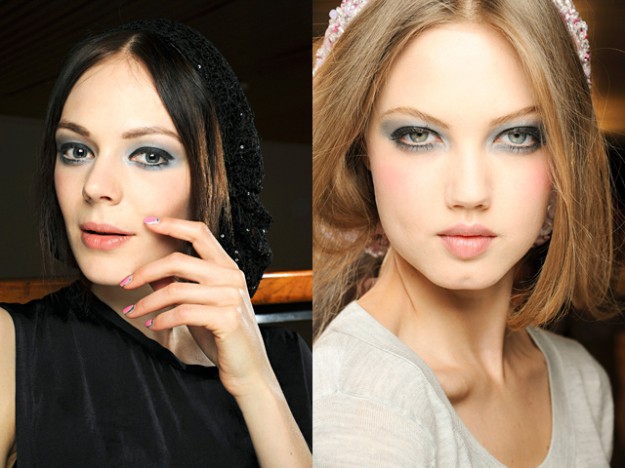 I am loving the overall romance of the entire thing. And then there are the nails, which are sweet but with, quite literally, an edge. Gotta love that. And I'm thinking that this is going to hit our fingertips sooner than fall. I mean, I for one, am not waiting for Chanel to come out with a silver chrome, I'm digging through my polish and finding a nice metallic gold that works with my pinks this summer.
Here's another nail shot. It looks like they did it freehand, which might take a while for me to do, but it's certainly doable at home.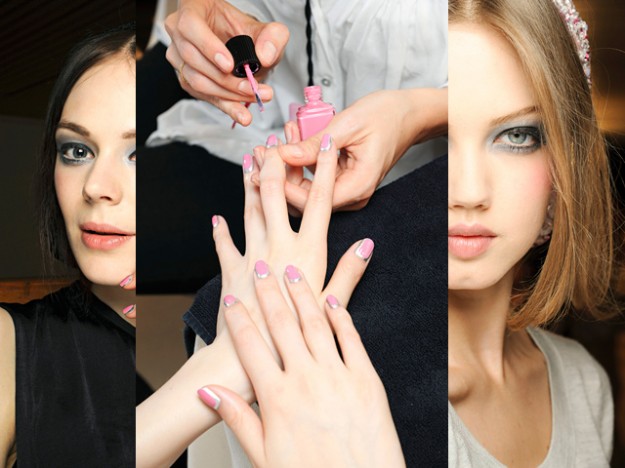 And before we move on, I couldn't help but comment on the tools that they used! It definitely looks like they used a cream shadow (take a look at the brush on the left), and a sponge eyeshadow brush straight out of the compact!