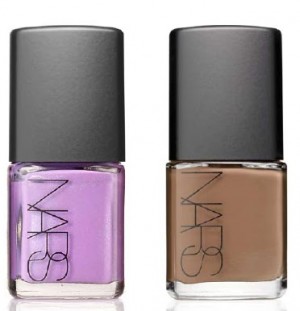 Love love love NARS because they are always so on trend, and this mauve nail polish by NARS could not come at a better time. It's a nice change from dark colours, and best of all, it's creamy rather than being shimmery or sparkly.  If you look at it up close, you can see a tiny amount of shimmer but it is so subtle that I would maintain that this is a cream polish.
It also has great lasting power, especially when used with a good base and top coat.
The other colour that's part of the NARS Holiday 2010 collection is a taupe called Bad Influence.
What do you think of this colour?