People ask me what I use to detangle my kids' long hair, and I always do use a light spritz of some kind of detangling spray.  Children's hair isn't that frizzy so I find that I can just spray the detangler right where the knots are, and it kind of makes the hair slippery enough that the knots come out easily.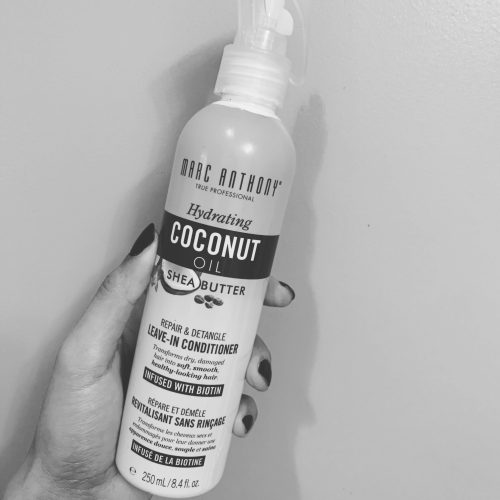 Right now I'm using this Marc Anthony Coconut Oil Detangling Spray.  It actually has enough coconut oil in it that it kind of firms up when the weather gets colder, but I find that I can still use the spray well enough.  It takes out tangles quickly and is heavier than your usual detanglers so a little goes a long way.
It's part of the Marc Anthony Coconut Oil collection which is super conditioning!