If you like beachy summery hair, then you may be familiar with Marc Anthony's popular Dream Waves Beach Spray. It amplifies curl, and leaves hair looking wavy yet defined – like hair misted by the suf of the ocean.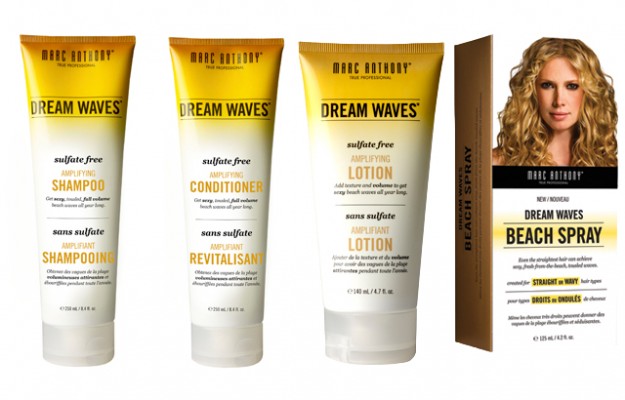 Now, Marc Anthony expands the line by adding Dream Waves Amplifying Lotion, Shampoo, and Conditioner to the line. Each product is specially formulated to give you voluminous but smooth hair.
I especially loved the shampoo and conditioner – they are both sulfate-free, yet very moisturizing. They left my hair smooth but not weighed down.
The Amplifying Lotion is similarly great for defining curls without weighing them down.
If you really want beachy hair, though, the Beach Spray is the way to go.
Each product is available at drugstores and costs $9.99 to $11.99.