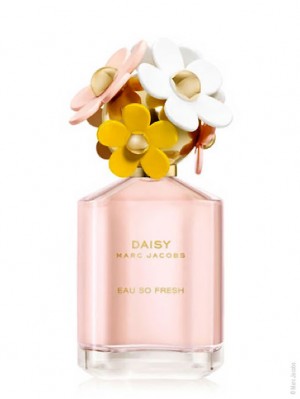 After 4 long years on the market, Marc Jacobs has finally come out with a flanker to his 2007 release Daisy. Truth be told, I, along with my friends, have been huge Daisy fans ever since it came out, so it's about time that we had another way to wear one of our favourites.
The Eau so Fresh is supposedly geared towards a younger audience than the original, but if you were a fan of Daisy, trust me, you will like this as well.
I am finding the Eau so Fresh to be a lighter version to the original but the main notes are the same. The opening of this scent is fruitier, and the base notes are woodsier, but it's still a mature and long-lasting scent. I kind of like that this is more airy – it doesn't stick to the skin as well as Daisy did, but it's still there, and perhaps that's what makes this scent for the younger audiences.
This scent is out on perfume counters everywhere!