Look at how swirly and pretty these Marc Jacobs Cover(t) Stick Color Correctors are.  Available in three colours – swirly green and yellow to neutralize redness, pink and blue to make skin brighter, and peach and caramel to help cover dark circles and hyperpigmentation – these are the prettiest colour correctors I've seen.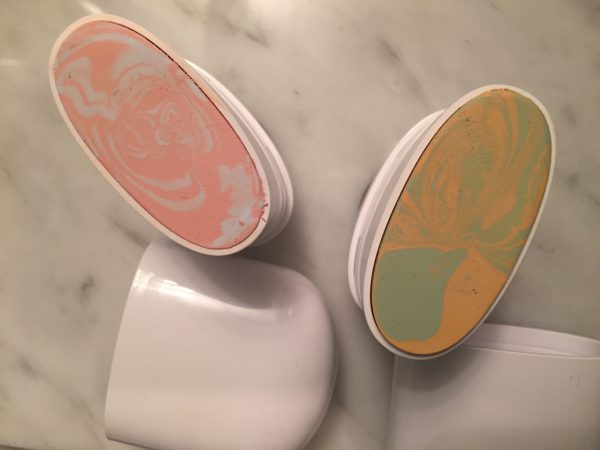 The formula is just as soft and mellow as the swirls suggest.  These go on super smooth with dimethicone to help with the slip, and aluminum starch in the formula so that they feel dry and powdery to the touch.  Foundation goes on super smooth on top, as does concealer, but I've found that I can use these on their own just to spot treat as well.
Available at Sephora stores for $52.