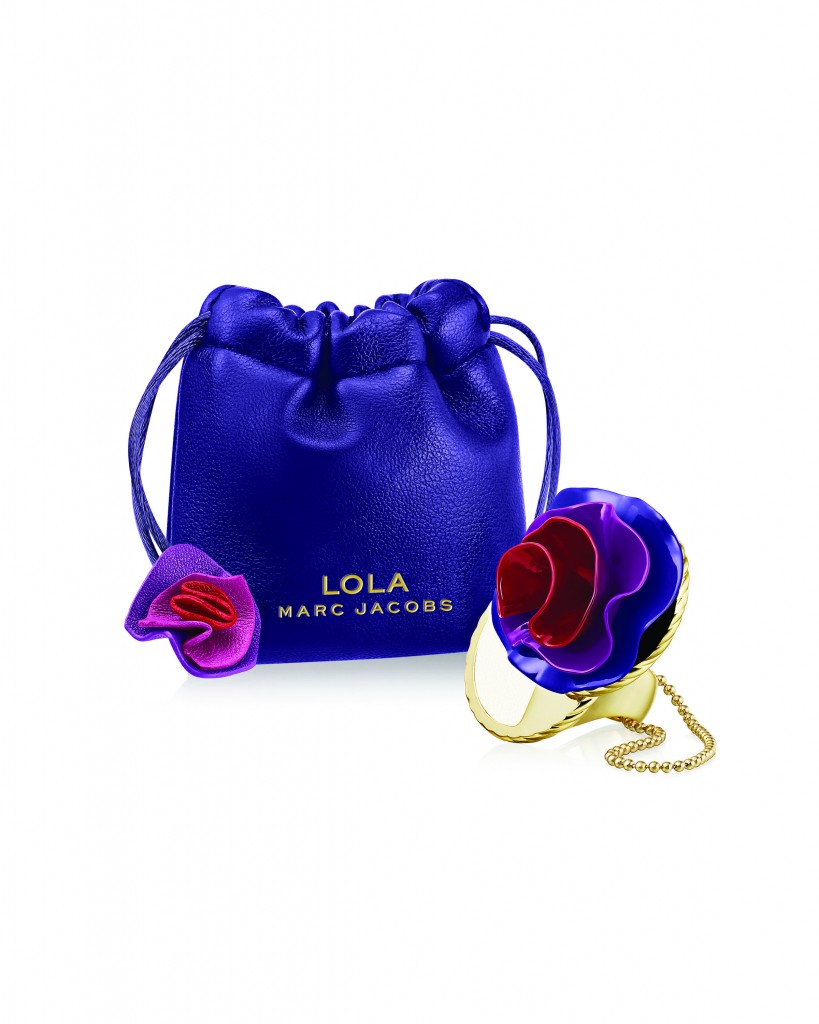 Lola by Marc Jacobs was probably one of our favourite scents from 2009 – it definitely left an impression, and that's because of the beautiful plastic flower on top of the bottle as well as the classic scent itself. This scent was like a Chanel No. 5 for the young set – sophisticated and different so that you smell mature but fresh. Love it!
Now this scent is available in a limited edition 30 ml size, and there's a new Lola ring! The ring has a solid perfume, of course, and has the pretty plastic flower on top. It's not going to be the most luxurious piece of jewelry you will wear, but it's definitely the most fun and I know that it's going to go great with some of my summer outfits.
I also love the gold detailing and you'll be glad to know that this comes with a little keychain like string, so that you can attach it to your keys or your purse if you want!  Now you can be glam and smell good…
The perfume ring retails for $49, and the 30 mL EDP spray retails for $54.