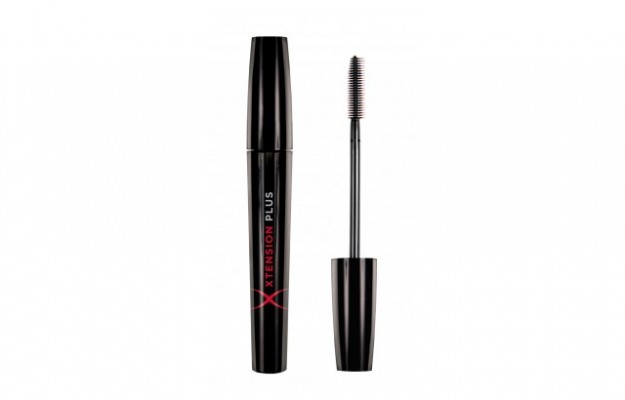 I'm going to come right out and say it: this mascara is crazy good!  From the formula to the wand, it's an amazing volumizing mascara that's long-wearing and gives you the perfect black lashes.
What's great about the formula is that it applies thickly so that your lashes actually look thicker.  It's also quick to set, so there's no smudging, and no matter how much you've applied, there's no flaking.
The brush is actually dual-sided (1 brush, 2 kinds of bristles).  There are longer comb-like bristles on one side, and shorter bristles on the other side. The two kinds of bristles makes it extremely easy to apply the mascara thickly and then separate any clumps (using the comb-like longer bristles).  So, even though the formula is thick and goes on thick, there's no clumping in your lashes, and they just look amazing.
I was very impressed by this mascara and use it daily.  You can get it on the Marcelle website (and at drugstores) for $12.50.