So last week, I plum forgot that Mariah Carey is at these awards shows because of her role in Precious.  She always looks so glam that it's easy to forget her looking like a regular social worker. She did an amazing job in the movie, as did  the rest of the cast, so if you have not seen it you really must.  It will open your eyes, that's all I'm going to say.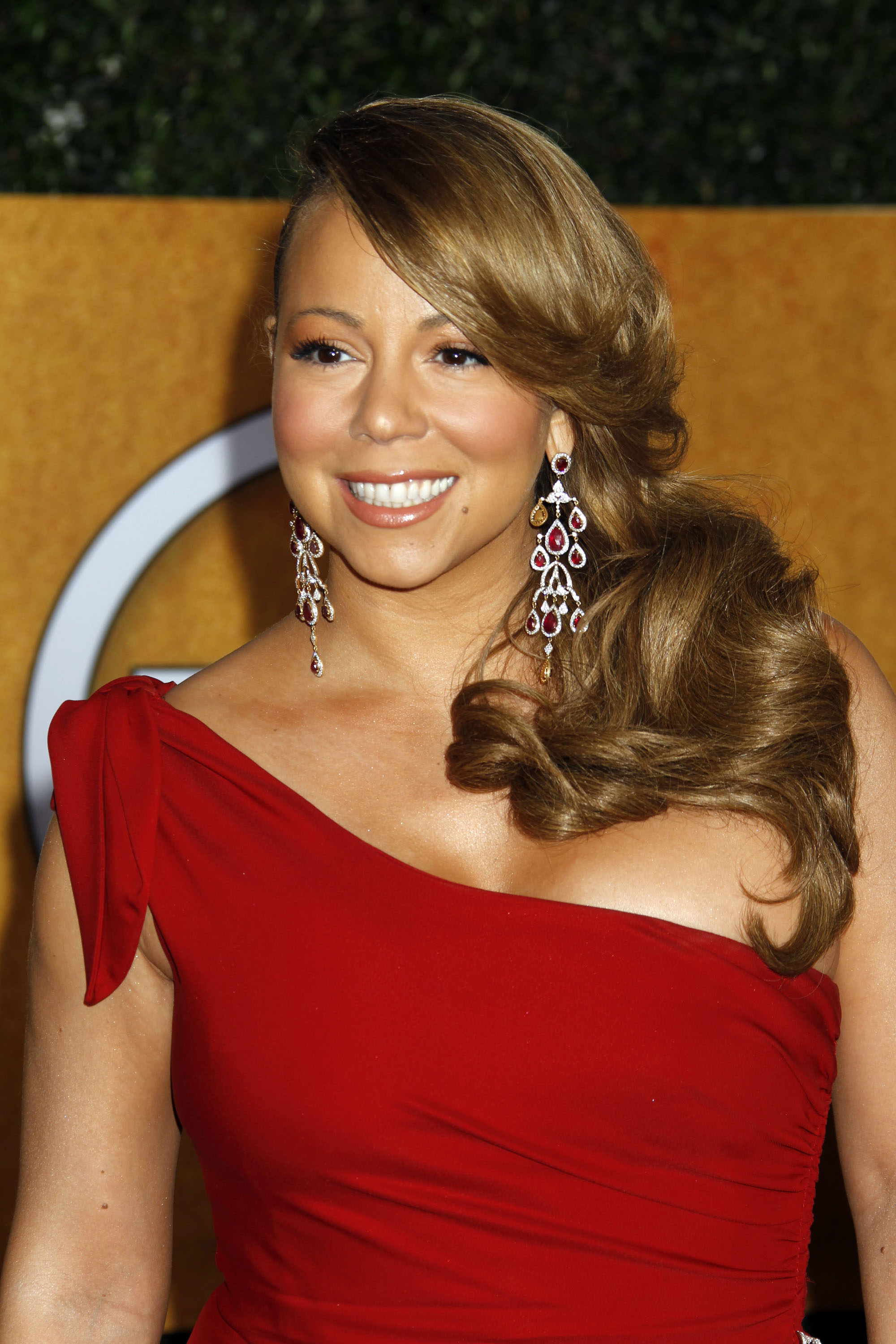 Anyway, I think Mariah looks way better at the SAG's than she did at the Golden Globes.  Her skin there was just too shiny and she was showing too much of it.  Here there's just the perfect amount of glow and she looks luminous instead of sparkly.
I also adore the side swept hair – it's a good look for her and her locks look lustrous and voluminous.
I'm also in love with the red dress which doesn't show too much and seems to hug her in all the right places.