We love Mary Kay's Spring 2012 collection because it has all the fun hues we've been seeing from other brands, but here they come in formulas that are entirely wearable. The packaging is fun and fresh, and the formulas in this collection are to die for.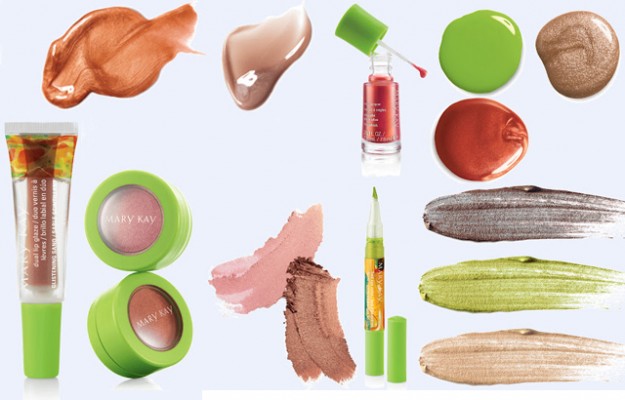 One of the new products is their Dual Lip Glaze ($18). Squeeze the tube to get colour and moisturizing balm in one go.
Another product to check out is the Fluid Eye Colour ($18) which is a cream to powder formula. It applies fairly easily with the accompanying brush, but I prefer to use my fingertips to apply because then I can really control the blending. It comes in three shades: Rainforest, Spring Leaf and Pearl. I find the Pearl to be the best to use as an eyeshadow base because it makes all the colours you put on top really pop.
The Natural Cheek Tint ($20) is probably my least favourite product because I found the pots too small to get my brush into. Nevertheless, these provide lovely sheer colour that is difficult to mess up.
Finally, the nail lacquer ($10) in a long-wearing formula. The new lacquer comes in three shades, Lava, Crushed Pearl and Grass Green, of which the Crushed Pearl is to die. It's got tons of shimmer and has a high impact finish.
Check out the collection at MaryKay.ca.