Guys, I for one, will always love a sheet mask, although I don't always take the time to apply them. Lately, there has been a lot of backlash against sheet masks, but what I'm loving about them is that they hydrate my skin so well that it's positively bouncy afterwards.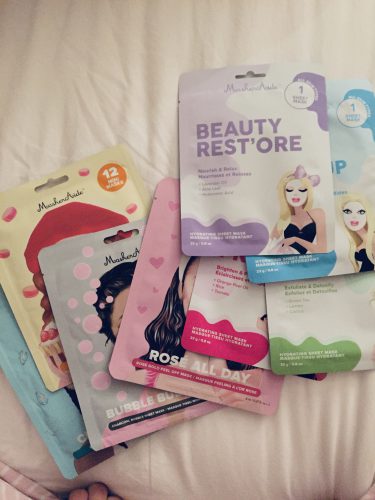 I've tried almost all of them at this point, and I've definitely tried all the ones that you see in the image. The ones to avoid are the foaming (bubble) ones and the little minis that you can apply like stickers. Those are basically a waste of time.
What is awesome are the serum masks.  The Rose one, or the Detox one is amazing because of their hydrating properties.
You can check them out online at Maskeraide.com.
They are packaged individually, and are $6 to $7 each.