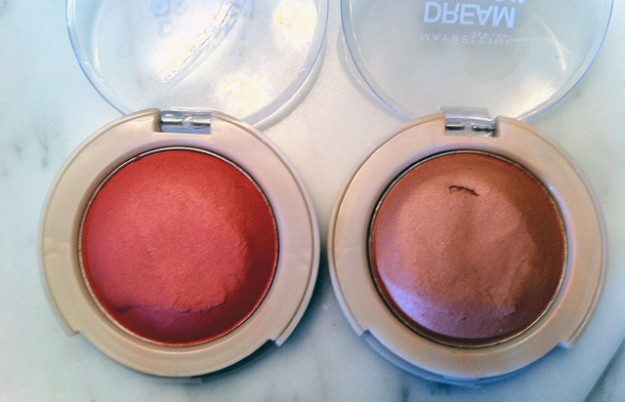 This drugstore blush is a strange concept, but it totally works and is probably one of the nicest products you can get at the drugstore. The picture above kind of hints at the texture of the blush – it's definitely kind of spongy but also like a cream. When you press into it, it does bounce back, but press too hard and you can ruin the nice smooth surface of the blush. The best thing to do is to lightly swipe your fingers over the surface and pick up colour that way.
You apply with your fingers and just blend into your foundation. I top with powder and get very long lasting power.
I love the blush because it's easy to build colour, and the blush is extremely long-wearing. The colours are natural-looking and easy to apply.
The size of these blushes is kind of small, but it totally works because there's enough surface area to apply with your fingers.
There are 10 shades offered, including Peach Satin and Coffee cake (above) for $5.99-$9.99 at drugstores.