There used to be a time when a mega-pigmented drugstore eyeshadow palette was almost unheard of, but Maybelline's Burgundy Bar Palette definitely don't fall into that camp.  The palette has a good mix of trendy burgundies and reds, but also some taupes, browns, and light matte shade to use as a base, as well as a matte contour shade, and a matte brown for some depth.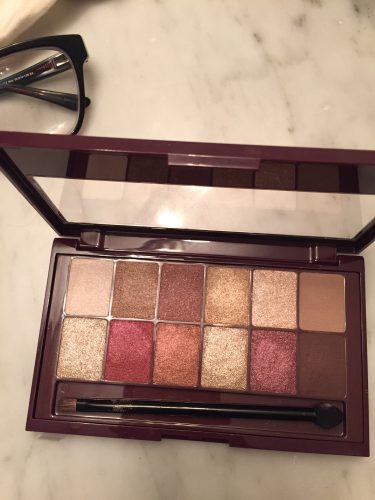 I love that there's a mix of trendy colours and neutrals, and while I'm more into the neutrals, I also love to use the reds and purplish shade to mix into the golden browns.
$17.99 at drugstores or online.