Finally, a drugstore equivalent to your favourite expensive Melted Lipsticks!  Maybelline Color Jolts offer amazing colour payoff without breaking the bank.  They come in neutral and super bright colours, most of which are surprisingly wearable and flattering.  Cool bright colours always look great because they make your teeth look whiter.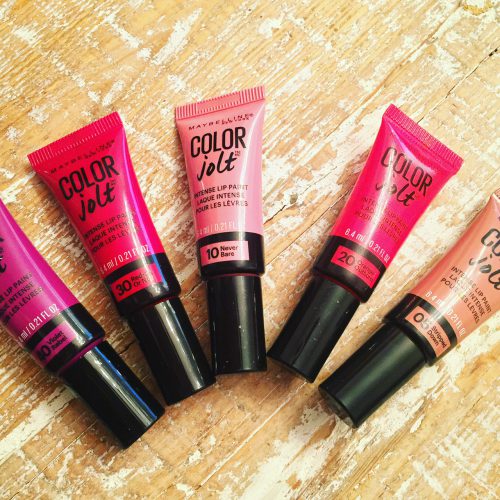 I love using Stripped Down (it's the perfect brownish pink) because it makes for a great neutral lip, but I also love using Orange Outburst or Talkback Red smudged on with my fingers to use as a stain.  These last and last the whole day.
The applicator is very similar to the other melted lipsticks' – it's a felted tip that makes application smooth and yet precise because the lipstick isn't sliding all over the applicator.  
These are my go-to lipsticks right now for a night out – even though they're not lipsticks – because they deliver such a punch of colour and make for a great dramatic look.  Pick them up at drugstores now.