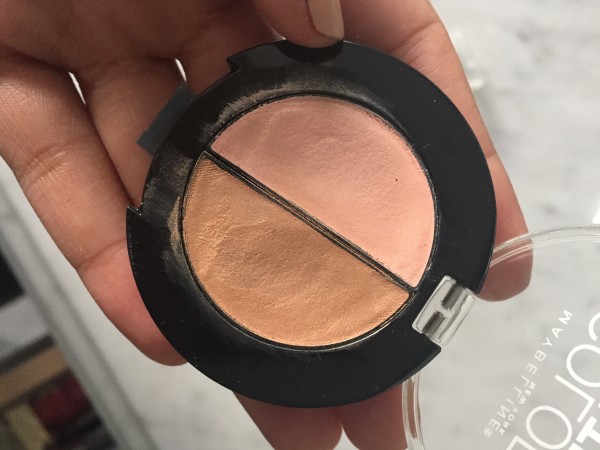 Did you get the message yet? Light pretty shades are in, and the best way to get with it is with a sheer wash of colour, and I LOVE Maybelline's new Color Molten Shadow for that. Seriously, this is the coolest new shadow out this year.
Available in a range of shades from taupe to grey to black to pink, my favourite shade duo is the Nude Rush duo. One side is a golden beige, and the other is a pale pink. Both can be sheered out to the point that you can use them as highlighters.
Ok, but the real bright point of these shadows is that they're kind of squishy to the touch and yet are a cream to powder formula.  In fact, the shadow in the compact is kind of squishy to the touch, which is fun, and a little swipe of the finger gets you enough pigment to cover your whole eye or use where-ever you like.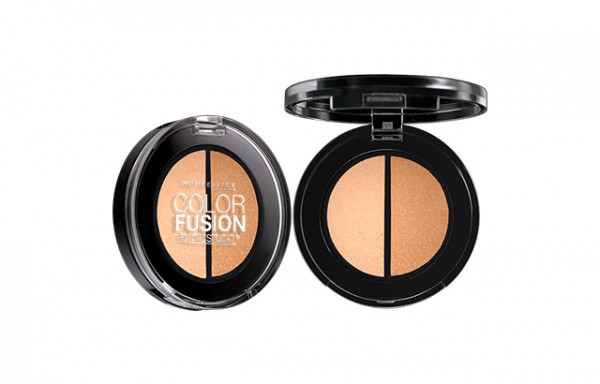 The downside? The shadow creases almost immediately after application, but with the addition of an eye primer, everything stays where it should and the shadow lasts the whole day – just like a regular shadow. The best way to apply these is with your finger tips which makes everything so easy!
Pick them up at drugstores now for $6.99.