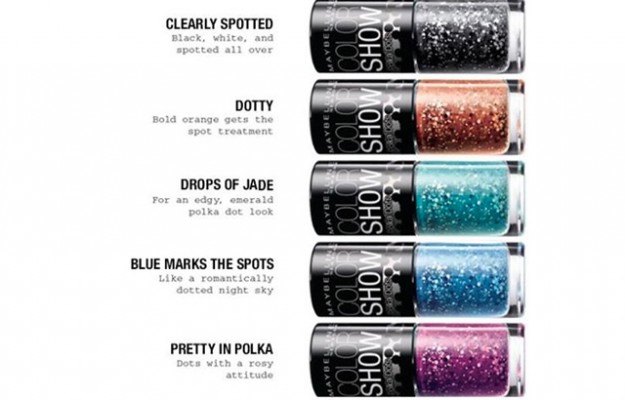 I love special effect top coats because they make it so easy to do special effects on your nails! So when I saw the new Maybelline Color Show Polka Dots nail polish, I had to try it.
I gotta say that the Color Show is not my favourite polish (read my review here) and although I love the effect of the polka dots, I was reminded why I don't love this polish because it kept chipping!
I applied the Color Show in Drops of Jade which is a sheer aqua with black and white polka dot effect bits in it. Actually, all the colours of this polka dot effect polish have black and white glitter bits with sheer coloured bases.
Because the polish is sheer, I applied it over Dior's mint shade that came in their Samba duo for summer 2013 (check out the rest of Dior's Birds of Paradise collection).
Here is the mint without the top coat: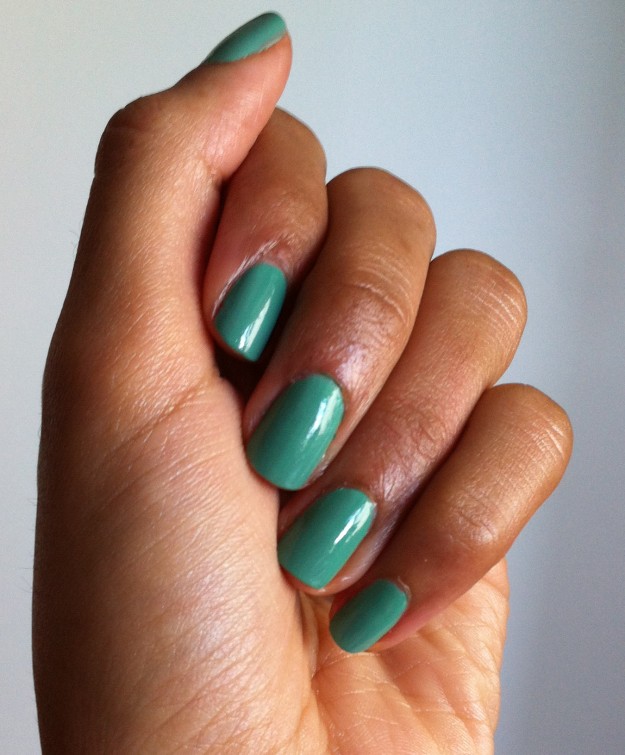 And then with: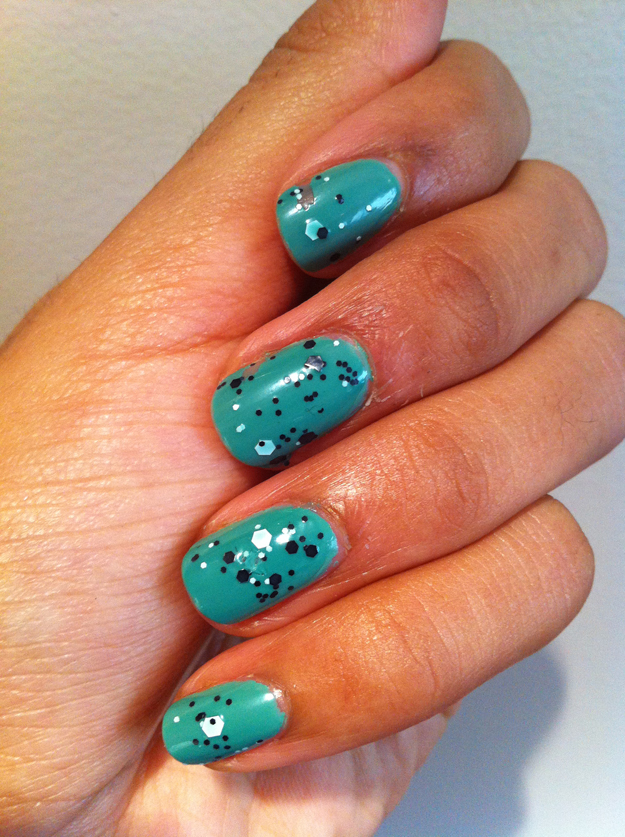 Yes, by the time I applied the swatch a few days had passed and the mint green was already chipping on its own. I love that the polka dot polish kind of disguised the chips.
Maybelline Color Show Polka Dot polish comes in 5 colours: Clearly Spotted (clear with black and white chunks), Dotty (orange with black and white chunks), Drops of Jade (emerald with black and white chunks), Blue Marks the Spot (blue with black and white chunks), and Pretty in Polka (magenta with black and white chunks).
At $3.99 per polish, it's worth it to experiment with them – they will probably last longer if you use a good top coat!