Here's what you need to know before you watch this video – this @Maybelline Dream Urban Cover is said to be like the It Cosmetics CC creams. I've tried the It Cosmetics CC creams, and I think this is better!
The colours I have128 Warm Nude and 215 Almond.  One is a little light and one is a tad dark, so I'm mixing them together – watch the video to see how I do this.  Because the foundation is so pigmented I like to apply it with a brush because I don't want my fingers covered with it at the end of the day.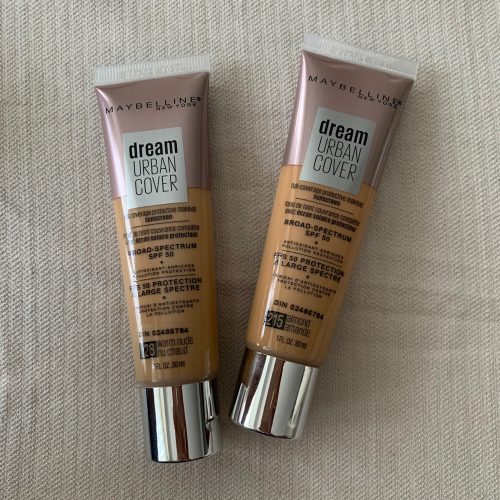 Check out the video – have you tried this? Tell me what you think!