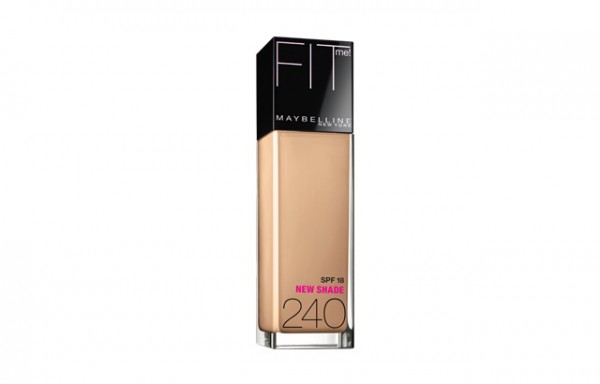 When I went to Walmart, I bough the Maybelline Fit Me Foundation which I was really excited to find in a colour that looked very close to NC 42. The colour I got was a very warm colour and actually ended up being a bit darker than NC 42 but in the same colour family.
I'll start by saying that this foundation is awesome but it's not for me.
It gives medium coverage which is buildable and natural looking. There's no whitish cast, there's no caking, and there's no pink or overly beige undertones in the warm colours.
However, it is extremely dewy and that's what didn't work for me.
Since I already have oily skin, I always want to have matte skin because that's what minimizes the oiliness. Matte finish products usually have ingredients that can absorb some of the oil and that really works for me. This foundation has no shimmer in it, but it's just too shiny for my liking. In fact, it's so shiny that I can't even tone it down with powder and that's a real problem. It basically just absorbed the powder too and just kept on being shiny.
The foundation does have great staying power despite not being matte. It lasted the whole day on me, and lasts just as well as some long-wearing foundations. It is also SPF 18 which is a bonus.
So! If you have dry skin, then this foundation will be perfect for you. In fact, if you have warmer coloured skin, and have been spending money on high-end foundation, then you should definitely look into this one and see if it works for you because it only costs $8 at Walmart which is a steal! Because of the price, I was really hoping that this foundation would work for me, but it just didn't.