The short review: this mascara made my lashes look major for about a month and then some how the formula changed and didn't layer as well.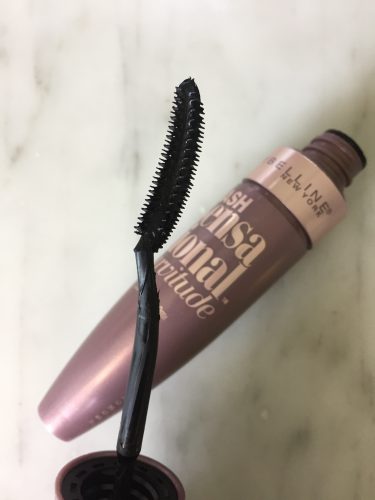 But check out the amazing and different wand.  It's more 4-sided than being round, with different length of bristles on each of the sides. Brushing on the mascara with the inside curved edge really grabbed all the lashes and made for light work on applying this mascara, but turning it helped apply product to the shorter lashes on the inside of the eye.
The formula smudged a bit – in really warm weather, so this wouldn't be the right summer mascara for me, but I really liked how my lashes looked after I used this one.
On a regular day my lashes looked good – no smudging or flaking but because I did have some flaking on the odd day, I wouldn't come back to this.
$6.96 at the drugstore.