It's no secret that I've been loving me some Maybelline products recently, and this new Tattoo Studio Brow Gel is no different.  The package says thatthis brow filler can last up to 48 hours and doesn't come off.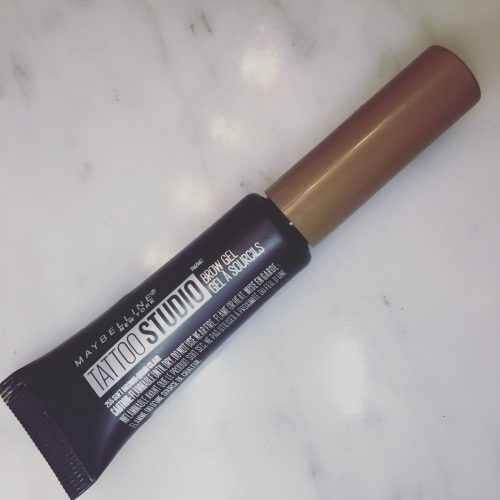 I can attest to the fact that it does a great job of filling in your brows and it's totally waterproof.  You won't get the most natural look, but if you use your own brow brush then you can work it in with gentle hair-like strokes that are customized to your own look.
Now, if you wash your face with just soap and water, or with a wipe that lets you select where you're washing your face, then this will be easy to leave on your face.  But, if you're like me and pull out the big guns every night – some kind of greasy makeup remover – then this will take your Tattoo brow gel off, and you'll have to be ok with that.
I do love this brow gel though and I like using it even though I know that I'm going to be taking off at the end of the night. It would be great for the pool so take it with you if you're going on vacation!
Available at drugstores and mass merchandisers for $9.96.