Ok, eyebrows are my new thing that you'd never really notice about me.  I fill them in.  It's a daily thing.  It's to the point that I have a backup eyebrow pencil in my purse in case I've in so much of a hurry that I forgot to.  That's happened once or twice.  More often than not, I perfect my technique once I'm in different lighting, close to a mirror, etc.
And when I run out of an eyebrow product, it's because I've loved it so much that I've used it.  In this case, it's the Maybelline Total Temptation Eyebrow Definer Pencil is unreal.  It's slanted, so it makes lines that are nice and slanted too.  It's not too heavy or dark, and the colour gentle blends into your brows without being obvious.  See the end in my picture?  There's a little spoolie that makes it easyto blend the pigment and make your makeup look seamless.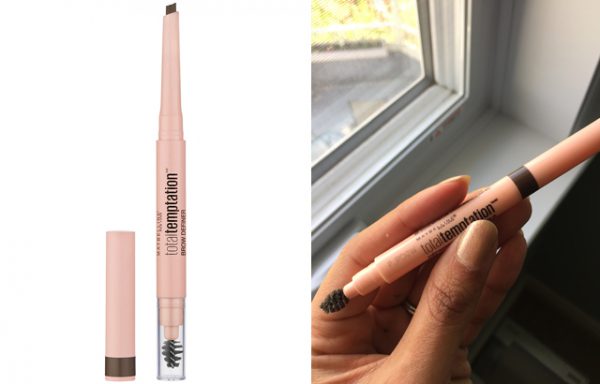 I have dark hair, but I don't use the darkest shade.  I use the colour medium brown and it's perfect.
I'll be getting this again.
Available at drugstores and mass merchandisers, or online for $11.99.