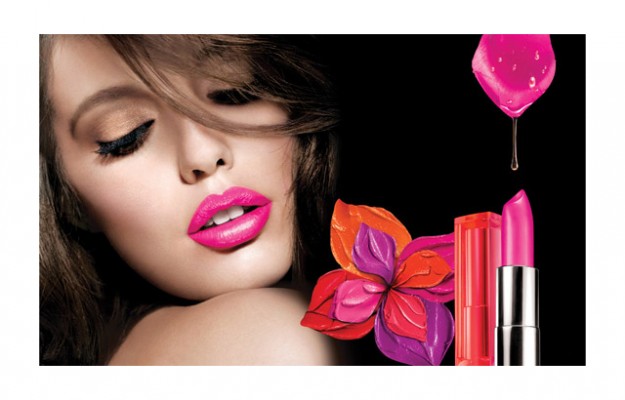 So next, in our lipstick chronicles, are the Maybelline Vivids which actually don't hit shelves until January, but these lippies are super glam so we wanted you to know all about them so that you could pounce when you saw them at the drugstore.
The Vivids are super-pigmented uber-creamy lipsticks.  They are so awesome and so pigmented that they remind us of the Amplified Creme finish by MAC, but these are much creamier and more moisturizing.
The lipsticks are actually so creamy, that they themselves are kind of soft which may be the Vivids' only downfall.  Swiping them on the back of our hand was a messy job, and we're almost going to say that these verge on being greasy.
That said, we love the major colour payoff that these provide, and before you write them off for the greasiness factor, know that they're best applied with a lip brush so that you can get control of where you apply colour.
There are 8 shades in all, and each is super bright, so pick them up if you're comfortable with a bold lip.
Colours below (left to right) are:
Vivid Mandarin, Pink Pop, Hot Plum, On Fire Red.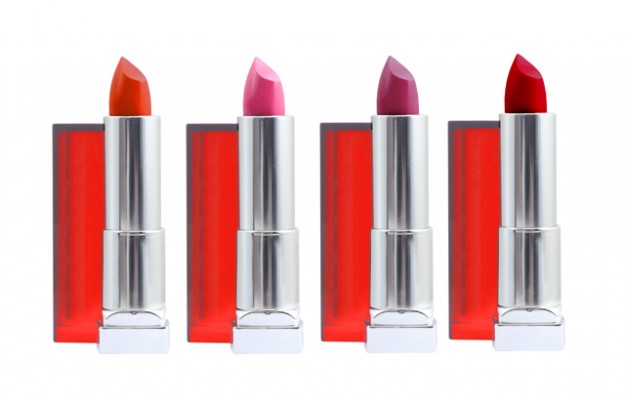 Maybelline says that the colour you see in the tube is exactly what's on your lips, and they're right! You get true colour for each and every lipstick. The creaminess also ensures that your lips look more plump than they really are.
The next 4: Electric Orange, Vivid Rose, Shocking Coral, and Fushia Flash.
$9.99 each.