The Maybelline x Gigi Collection is here, and it is all kinds of awesome. If you have a chance to check it out in stores, then go and have a look in person because the packaging is beautiful. It actually reminds me of the packaging for the KKW products, because everything is in a matte pink tone with holographic lettering on it. The products are pretty standard for Maybelline, with some of them even being the same as what's offered normally, but just in better packaging. You are paying more for the look of this collection, but the products are actually really good too, so it might be worth it.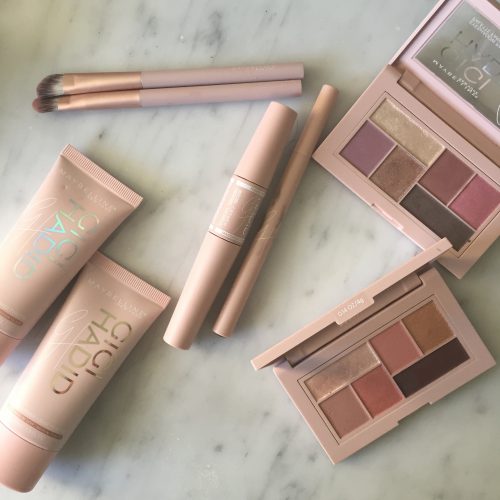 I have to say, it sounds basic, but my favourite products from the collection are the fiber mascara and the liquid eyeliner. The mascara is a nice rich black, and the fibers actually make your lashes look thicker. The mascara layers so well but also stays put without any smudging or flaking because it's the "tubing" kind. That means that you have to just apply water and gentle rub it off with your fingers, instead of washing it off with soap or cleanser. I also love the liquid liner pen that's in this collection. It's so smooth, pigmented, and again a nice rich black, and I've pretty much mastered doing a cat eye with this. It's a 0.4mm tip which is pretty much genius and not to stiff or soft, so the line is easy to control. No smudging with this even when I don't wear a primer.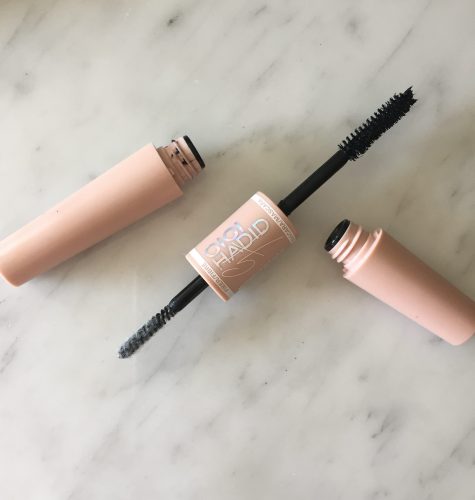 The other products that are winners in this collection are the lipsticks. In Canada, they're available in 4 colours: Erin, McCall, Khair, and Lani. They're matte, so their lasting power is good but they're not that that pigmented so you can wear even the brighter colors as kind of a stain.  Erin is a deep purplish colour, and Lani is the lightest colour.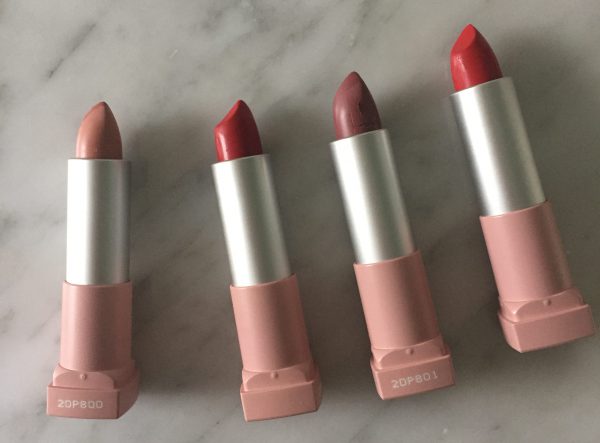 I actually love Khair and Lani because they just really go with all skin tones and are bright enough to rev up your look.
The Strobing Liquids that are part of this collection come in gold and pearl tones and they're easy to dab on your skin to highlight.
The one product that I didn't have a use for was the tinted primer. Correct me if I'm wrong, but isn't a tinted primer essentially like a foundation? I get tinted color correctors, that I would put foundation on top of, but why would I use a beige or brown primer and then a foundation? Maybelline suggests we use the primers as contour creams, but the problem is that they're not really tinted enough to do this. A cream contour works really well when it's pigmented enough to apply in a small area and blend out like a real shadow. These are too creamy and sheer to really work in that way. They come in 2 colours: light/medium and deep. The light/medium is almost my skin tone so I couldn't use that to contour, and the deep didn't really work for me.
The eyeshadow palettes for this collection are so pretty. There's one with cool tones and one with more warm tones and I reach for whichever colours I'm feeling on a particular day. What I love about these palettes is that they're a combination of matte and shimmer shades, which adds to the versatility of the palettes. The eyeshadows are pigmented and super soft, finely milled, so there's no fall out and they're easy to blend.
Check out the entire collection in drugstores.