The drugstore is now a place to get the hottest new products, formulas, and colours. Just look at Garnier and Marcelle making it first out with the new BB creams, and what with Pat McGrath and Gucci Westman at creative helms of Covergirl and Revlon respectively.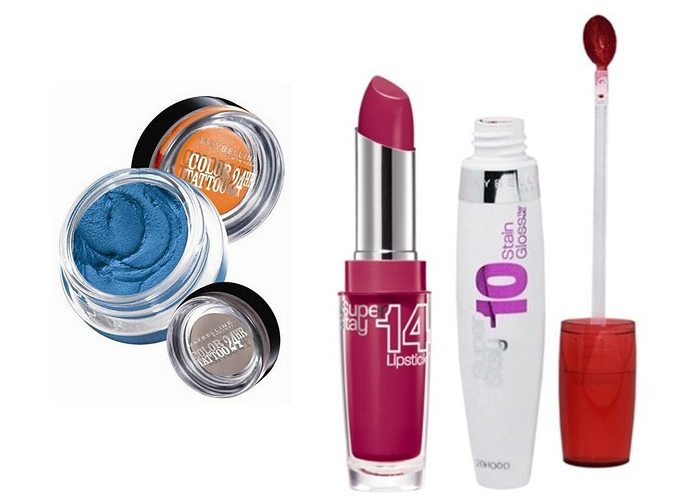 I now turn to Maybelline which hasn's often impressed me. But this season there are two products that are mainstays in my makeup bag.
The first is Maybelline's Super Stay 14 hour lipstick in Eternal Rose, a vibrant pink that is an instant complexion refresher. It's on hand in case I need to look fabulous in a flash. It won't last 14 hours but it certainly makes it through a cup of coffee and a piece of cake. The formula is pliable just long enough for one to rub one's lips together and get it spread and then it sets to a matte finish that just sticks to the lips.
The second product is the new Maybelline Color Tattoo eyeshadow. Without any ink I'm certain that I'm not the target demographic of this new shadow but I love it and will tell everyone who cares to listen about it. My colour is a bronze shade that goes on and stays on without any primer. It's gives a sheer wash of colour that looks great and set all day. This is a first for my oily lids and I love that it almost lets me be low maintenance!
The third Long-Wear product is their 10 Hour Stain Gloss, which wasn't my favourite. It does last a long time, but it's just not the look that I wanted. It's too sheer, and doesn't last 14 hours, plus it's very sticky. If it's going to work like a gloss, I'd rather have the feel of a gloss too.
With such great offerings at the drugstore, I can only imagine what the department store brands will have to offer this year.