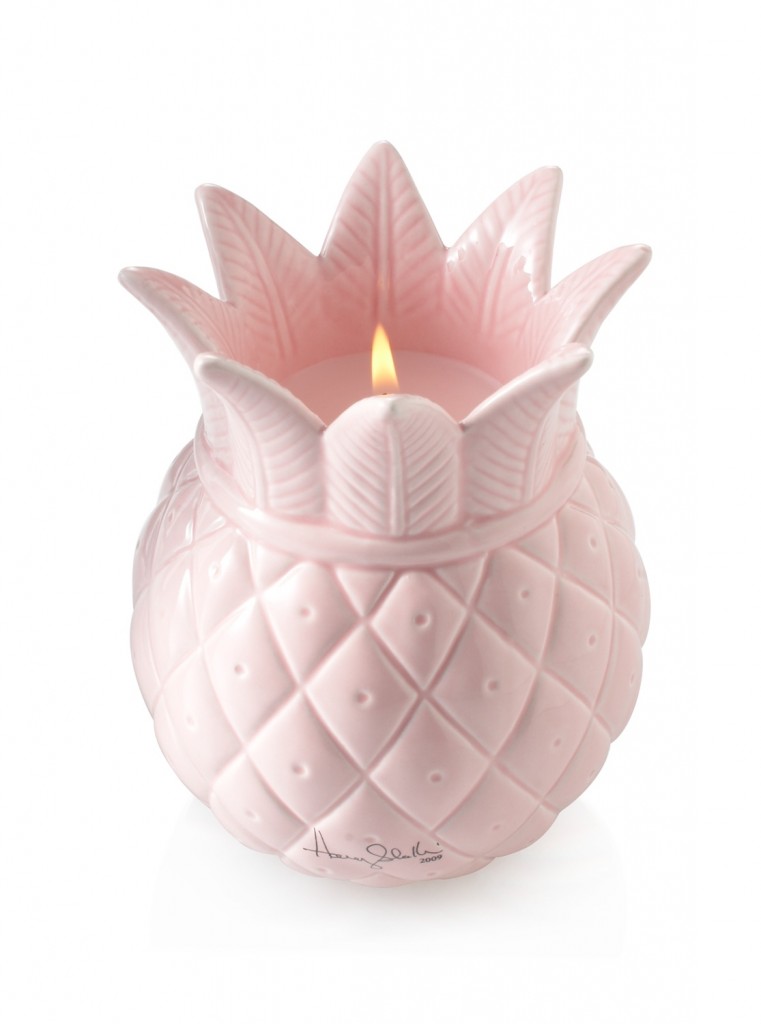 The one thing that I remember about Hawaii is how good it smelled. Because the weather was so nice the windows and doors were always open and let in fresh air that smelled like sea water mixed with pineapple. It's a scent that you won't smell anywhere else, but there's something that I've recently found that comes really close: Bath and Body Works Island Nectar candle. It comes in a pretty ceramic pineapple shaped holder that would look great on a dinner or coffee table. And, it smells like pineapple and citrus in a fresh way instead of being overly sweet.
Of course, this is a Slatkin and Co. candle – they are said to be the best candles in the word because they contain the highest amount of fragrance oil which means a richer, more intense, and longer lasting fragrance.  They are fully worth picking up and trying, because you won't know how great they are until you actually try them out in your home.
I'm using this to extend my summer a little bit since pineapple is such a summery flavour. You can pick it up at your local Bath and Body Works store.  Here is a full list of Canadian stores.