For the first time ever, Estee Lauder has come to Fashion Week in New York, and sponsored the makeup for Derek Lam's 2010 Fall collection.  The look was beautiful and a show of colour which was a departure from much of what we've seen so far on the runway.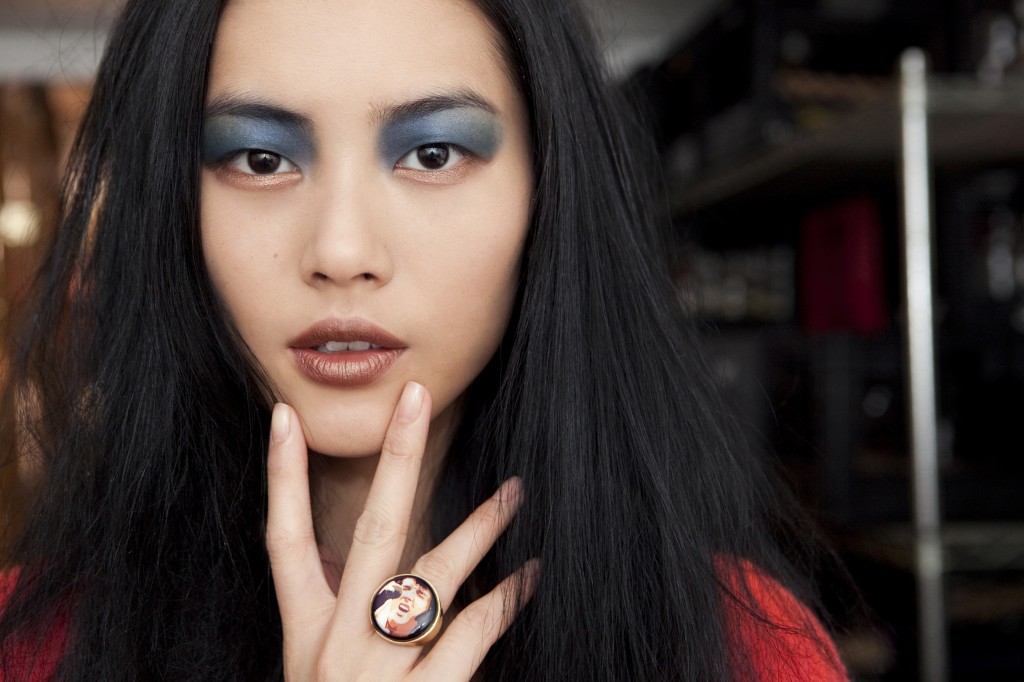 Creative Director Tom Pecheaux did the makeup for this collection.
He said that "When Derek showed me the fabrics that inspired his Fall 2010 collection – bold and muted tones mixed with earthy pigments including terracotta, greens and browns – I thought the makeup shades should be complimentary. So we chose a blend of bold blue shadows on the eyes, shimmering copper lips and flawless, matte skin created with a light foundation — an on-trend beauty preview of what we will see for Fall 2010."
Check out the face chart that was created for the look.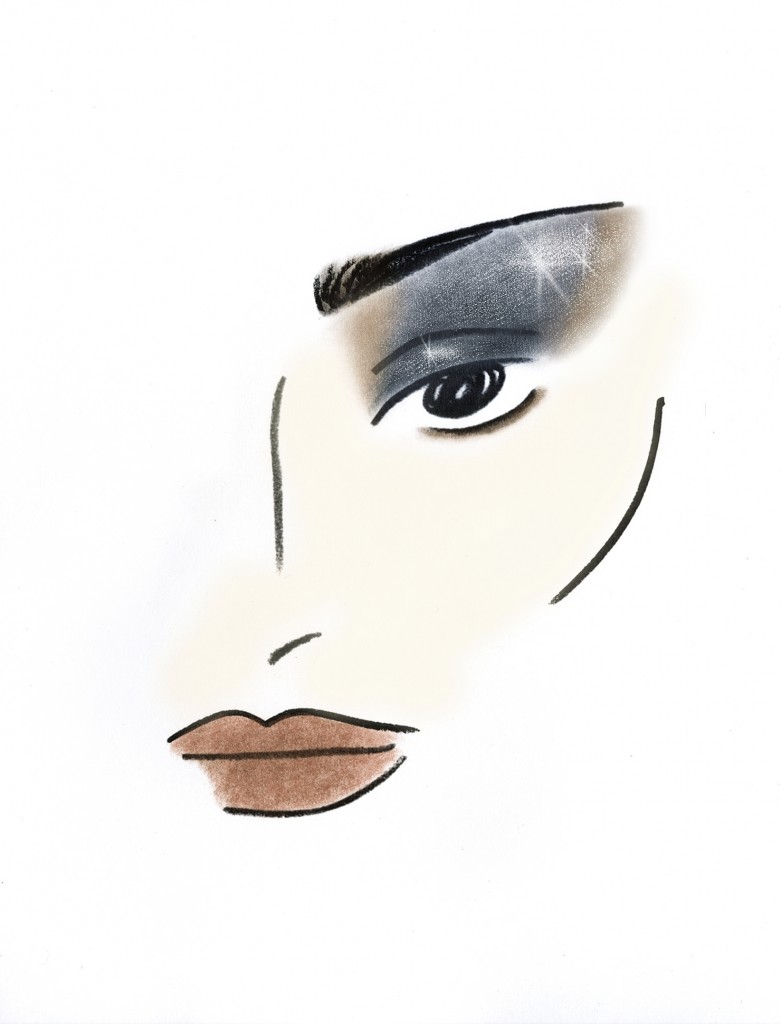 Here are the products that were used:
Makeup: Tom Pecheux for Estée Lauder
Eyes: New Estée Lauder EyeShadow Tested Backstage – Shades Launching Fall 2010
Estée Lauder Double Wear Stay-in-Place Eye Pencil in Midnight Blue
Estée Lauder TurboLash All Effects Motion Mascara in Black
Lips: Pure Color Crystal Lipstick in Crystal Beige
Cheeks: Bare
Skin: Estée Lauder Double Wear Light Foundation
Nails: Jin Soon Choi for Estée Lauder
Nails: New Estée Lauder shade Tested Backstage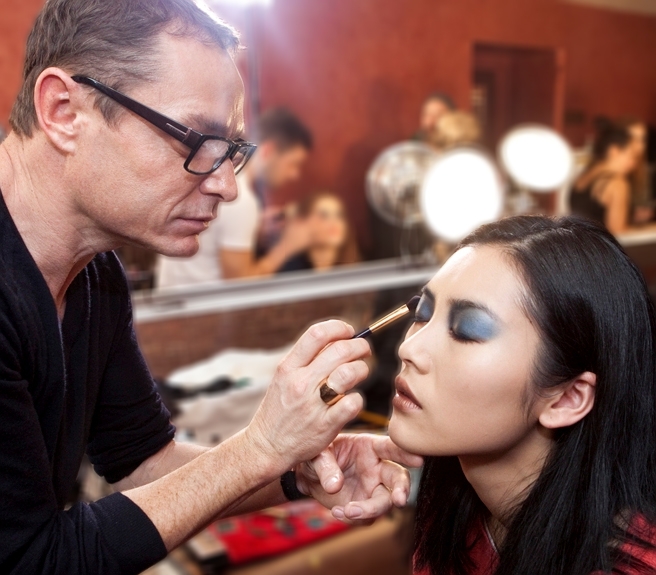 Makeup: Tom Pecheux for Estée Lauder
Nails: Jin Soon Choi for Estée Lauder
Model Photos:  Ksenia Kahnovich (IMG) Photo Courtesy of Estée Lauder; Liu Wen (Marilyn) Photo Courtesy of Estée Lauder