Don't forget that you can click on any of the images from our Academy Awards coverage to see the hair, makeup, and clothes up close!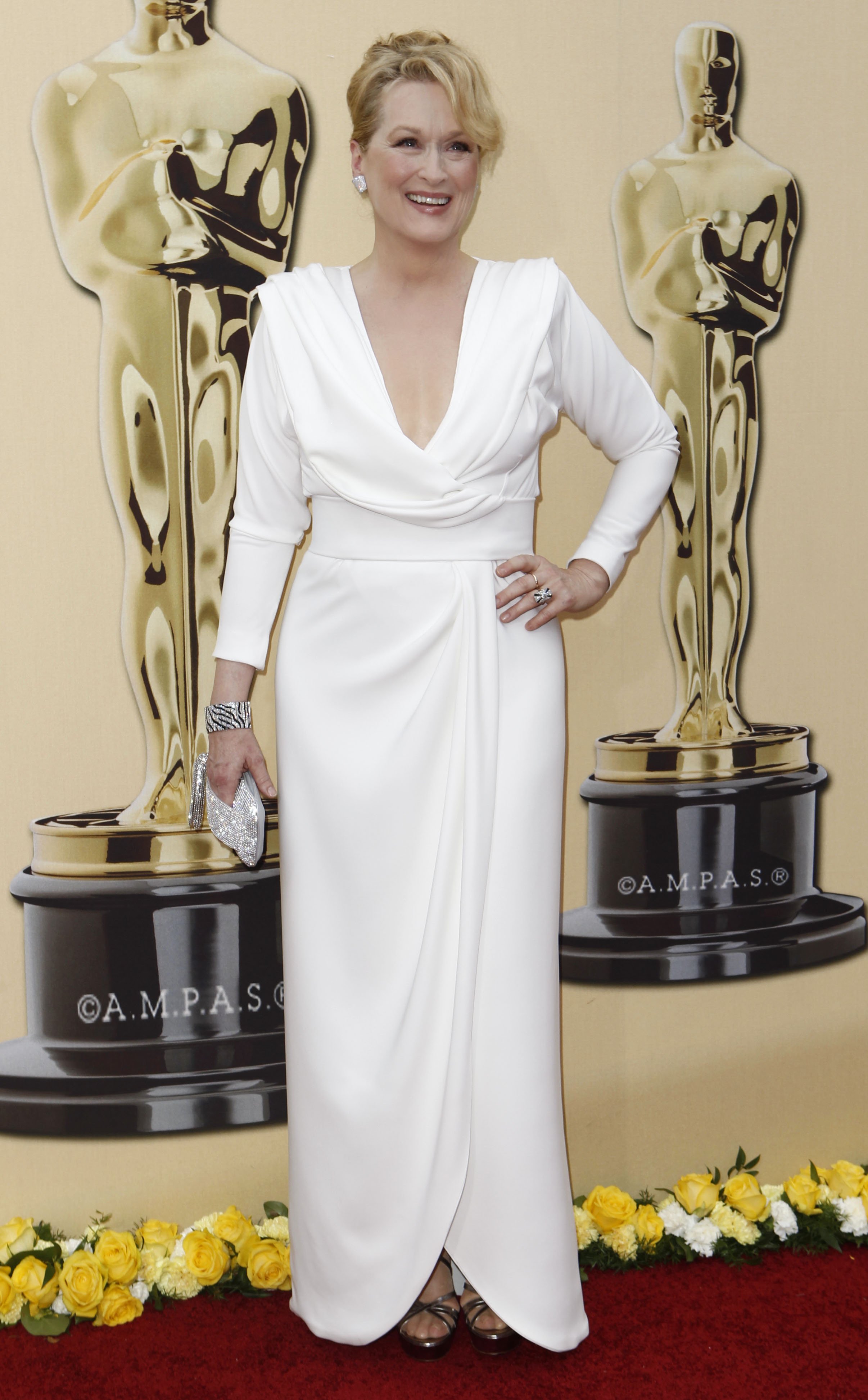 I absolutely love Meryl Streep, and when I found out that she wore Chris March (from Project Runway) to the Golden Globes and the Academy Awards, I had to love her even more.  It's great that she's supporting a designer that's not so famous yet, and that she really owns what she's wearing.
The draping on her dress is really beautiful and the fact that it suits her so well is a testament to the designer.
The hair, on the other hand, could have been a little more put together, and a little less floppy.  I would say that this is one of the worst hair looks of the night, but it's Meryl Streep so it's likely that nobody will really remember.