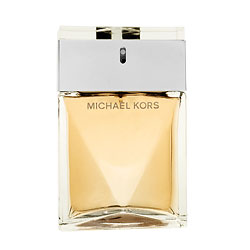 One of my favourite things to do is to go scent shopping with a friend. I find that I try things that I might have passed over ordinarily, and it's fun to see how different scents smell on different people.
It was a friend who first introduced me to the original Michael Kors fragrance and it's been one of my favourite every since. It's a creamy floral because it opens with a strong tuberose note followed by a smooth woody musky drydown.
It's a perfect scent for all seasons and one that I can't get tired of.