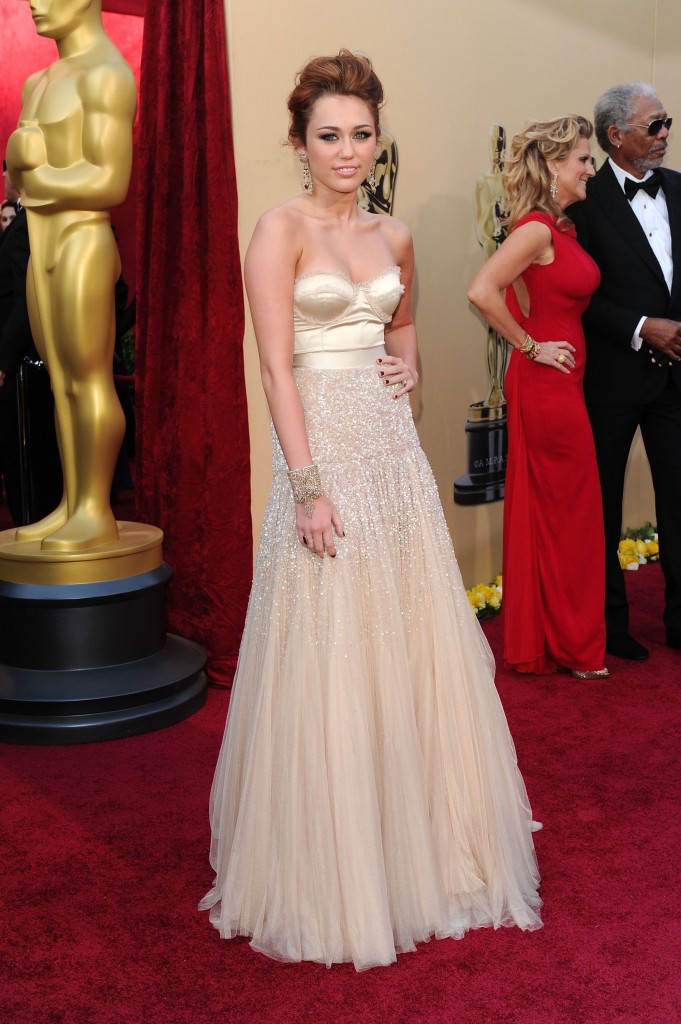 I am loving what Miley Cyrus is wearing to the Oscars tonight.  Love the lacy looking cuff that's an accessory to the very glamorous dress.
Silver is definitely the colour for the season, and all the big stars are wearing silver dresses with barely there makeup.  It's a fresh look (albeit a little boring to do), and Miley Cyrus is doing an especially good job pulling it off.
I'm loving her look here much better than her look at the Grammy Awards which was a total fail.