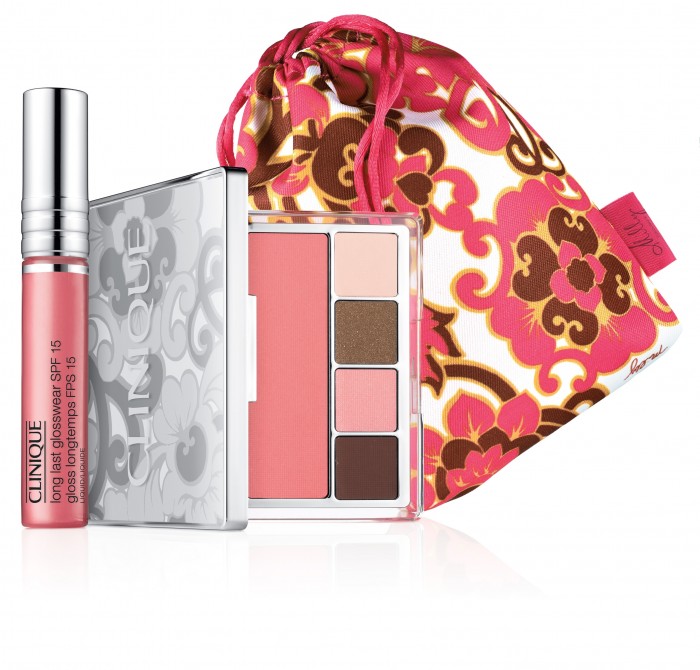 My spring 2011 seems to be all about fantastic palettes, and on hand with me right now is Milly for Clinique's Pretty in Prints palette. This is a collection of 4 eyeshadows in neutral and easy to wear colours, and a pretty pink blush. I want to have multiples of this because it's just so darned versatile! In fact, Michelle Smith is a girl after our own heart. To create this palette she tuned into her own sensibilities, and says: " I am a fan of natural-looking makeup, and developed this pink and brown colour story for the woman on-the-go looking to update her look for spring." Turns out that's exactly what I want for spring too!
The palette and packaging were created in collaboration with Michelle Smith, who is designer for Milly.
The palette comes in a pretty printed drawstring pouch, and the palette itself has a floral design on it. It's subtle but pretty and definitely something you wouldn't mind pulling out of your purse.
I keep this at work for easy makeup touch-ups, especially if I plan on going somewhere right after work and want to look put together and polished.
Here's my own picture of the palette. You can already tell that I use it a lot!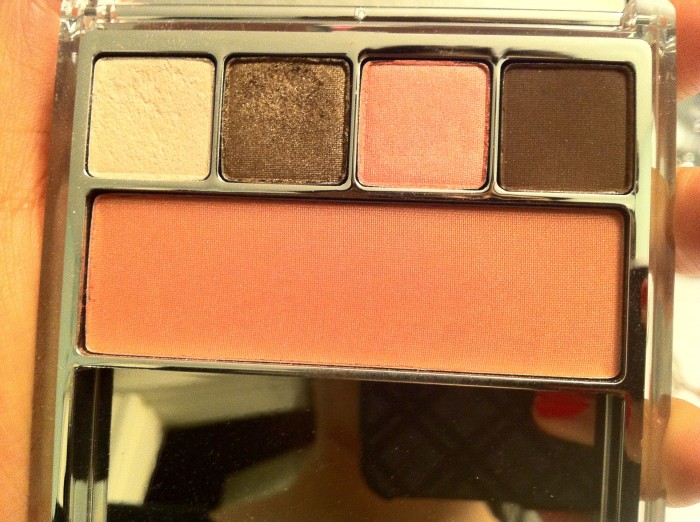 The palette is available for $43 at Clinique counters. There is also a lip gloss meant to accent the look. It is Limited Edition Long Last Glosswear SPF 15 in Milly Pink which is $18.