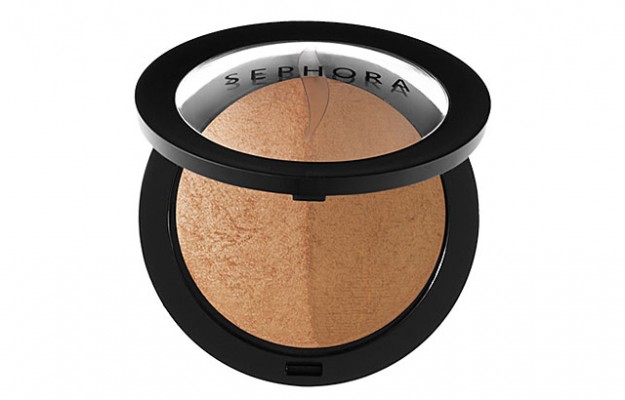 There are two makeup truths: drugstore mascaras can rock your world, and nothing is more dependable than Sephora Collection products.
This summer, we're loving the Microsmooth Bronzer Duo ($23) from Sephora Collection.  It's just like a MAC Mineralize Bronzer, but with a twist: it has a shimmery side, and a matte side, so you can truly get more use out of it because it'll be useful for every occasion.
The best way to use it, though, is just to swirl your brush in the whole thing, and pick up the perfect blend of shimmer and matte bronzer to tap on the high points of the face to mimic a real tan.