We have been so lucky with some amazing weather this summer – yes, there's been summer showers and smoke – but this year I really made it a point to take the kids out and about.  They love it and I find that it helps them eat better and sleep better too!  Plus, most days I can be out there with a book while they play, so it's win-win.
And then we brought home some sand for them to play with…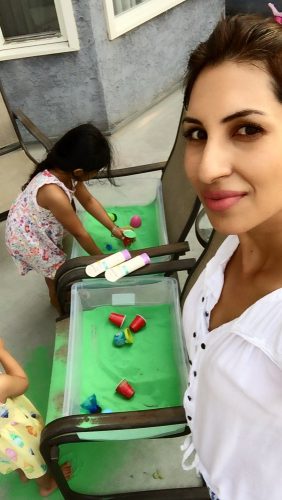 and most of it ended up on the floor…. But before we went outside, we put on sunscreen, something that's actually a huge pain, but that I do anyway, especially since I've gotten burned so many times this summer.  The sun seems to be burning especially hard this summer and it's been so important to get covered.
I've been using Aveeno's Active Naturals Sensitive Skin SPF 50 Mineral Sunscreen or the Baby Mineral Sunscreen SPF 50.  The sunscreens are zinc-based so their sunscreen ingredients are 100% mineral-based not chemical-based.  There's less of a chance of minerals absorbing into the skin and interfering with how the body functions, which makes this sunscreens especially useful for babies, kids, and anyone with sensitive skin.
Like all mineral-based sunscreens, these go on white, but once you rub them in they dry clear!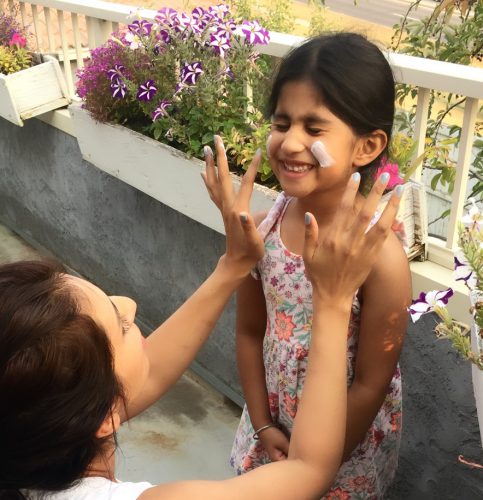 … applying sunscreen is never fun, but once you do it, atleast you're set for a couple of hours!  This sunscreen is also water-resistant for 80 minutes. It's also light-weight and not too sticky, so it's comfortable on the body.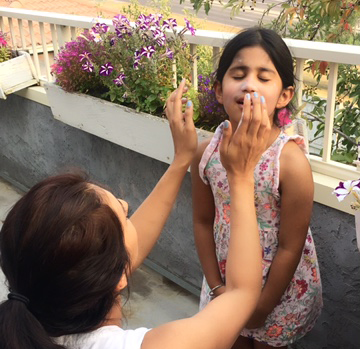 $15,99 – 18.99 at all food, drug, and mass merchandisers.