Ok, so I wrote about Neutrogena's new mineral sunscreen which should be what we're all using, but now I've come across Garnier Ombrelle's mineral sunscreen which is tinted!  Truly, I couldn't ask for anything more, because the main issue with mineral sunscreens is that they don't dry clear even if they're supposed to.  You can blend and blend and blend them but at the end of the day, you still end up with your face looking a shade or two lighter than your chest.  Not a fan of that look.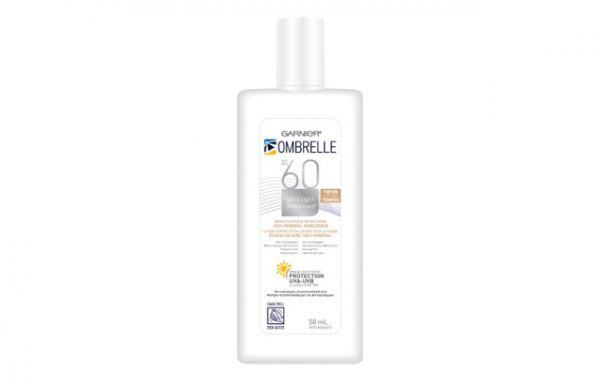 The Ombrelle Ultra Light Advanced sunscreen SPF 60 is a 100% mineral sunscreen that also uses zinc oxide as its main sun blocking ingredient.  It's tinted beige, so it's not as obvious as other tinted sunscreens.  Truthfully, this can still come off looking a little obvious on the face, but less so than non-tinted versions.  It's tinted beige, which might not be suitable for those of us who are golden-toned.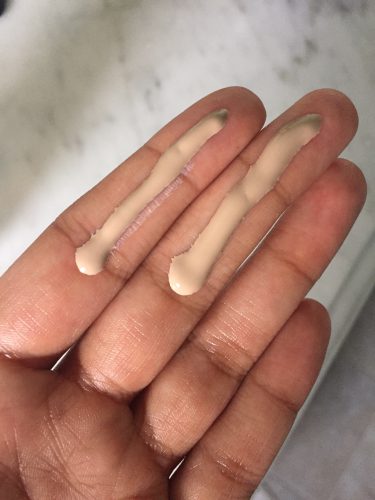 Those two lines of sunscreens above is how much sunscreen I put on my face and neck.
This sunscreen is more fluid and more easily blended into your skin than other versions.  Because it's easier to use, I'm reaching for it more, and now I'm just mixing a drop of my foundation into it and that makes for a more natural look on my skin.  This actually lasts all day on my skin, and even made it through a humid trip through a butterfly sanctuary, so I highly recommend it.  And in case you're wondering, the foundation I blend into this is Nars Velvet Matte Skin Tint.  It's not very pigmented but it still makes my skin look nice and smooth.  Love it.  It's also oil-free and water resistant.
$17.99 at pharmacies and mass merchandisers.