If you grew up in the 90's in Canada, you might have watched Electric Circus with Monika Deol.  Back then, it was a big deal (unusual) to watch someone who is a visible minority host a show on T.V. and she was an icon to us all.  In those days, it Electric Circus offered you the chance to watch people partying – and surprisingly, we, at home, were allowed to watch it with our parents!  Monika Deol interviewed the club-goers while looking amazingly hip and at ease herself.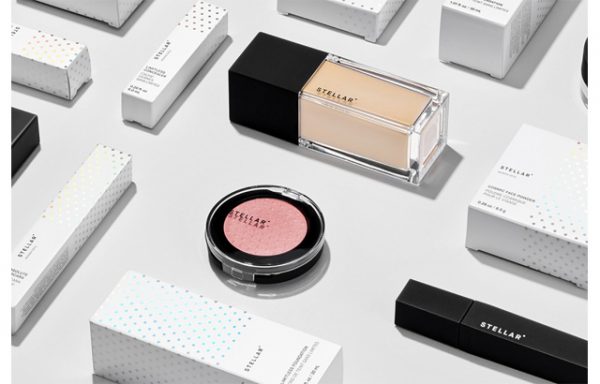 Now, after some years out of the spotlight, Monika Deol is back with a line of cosmetics aimed at people of medium skin tones.  It makes sense, doesn't it?  As someone who is always looking for a foundation with just the right under-tone, I'm glad that there's now a whole line of cosmetics dedicated to people like me.  
The line is called Stellar, and not only does it promise to offer foundations and concealers that perfectly match medium skin tones, it also offers lipsticks blush that will match as well.  
The line is anything but over-the-top.  It's really an edit, at this point, of what any woman would need to get out the door.  One great mascara in black, a trio of blushes, and foundation products.  Even the colours offered are edited – the Limitless Concealer comes only in 6 colours, but unlike those of a department store brand, these are 6 medium-toned colours.  The lipsticks are grouped into shades: there are three neutral/nude colours, a group of corals, pinks, and reds.  All specially created to work with medium-toned skin, so if you need a nude lipstick but haven't been able to find one, this would be a good place to start.  The lipsticks are densely pigmented and with a satin-finished, so they glide on and stay put throughout the day.  
The line is available at Sephora.ca and select Sephora stores.