You may have read in the business papers that Shoppers Drug Mart was acquired by Loblaw Companies Ltd. some time ago, and if you frequent the two stores on the regular, you may have noticed the slow appearance of PC products in the aisles at Shoppers Drug Mart.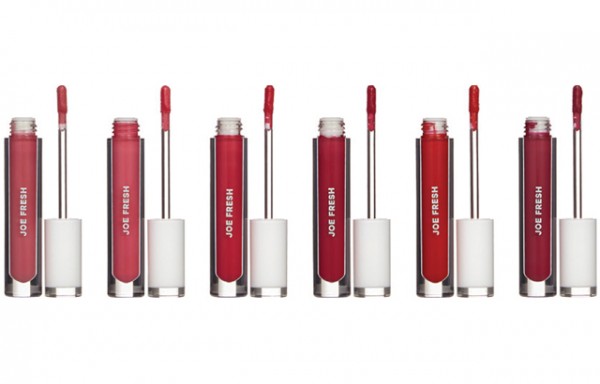 Well, now makeup lovers can rejoice because Joe Fresh Beauty – typically found at Loblaws and Supercenter stores in Canada – will now be available at Shoppers Drug Mart as well.   The brand brings more than 150 new cosmetics products, all of which are under $18 and make beauty affordable.
Wondering where to start with the brand?
Try the Lip Crèmes, which are super pigmented lip creams that give opaque coverage in just one swipe. They come in vivid colours – Rose, Candy, Fuchsia, Berry, Ruby, Wine – and are like liquid lipsticks from Sephora, except these are just $12.  The Lip Creams are moisturizing and long-wearing and perfect for the cold months.
Check out Joe Fresh Beauty at your local Shoppers Drug Mart – and let me know what caught your eye!