Literally, whatever you've been using as a scrub won't be as good as this one unless it already smells like a Vanilla Latte… which is what you get when you use this Lovefresh Coffee Sugar Scrub.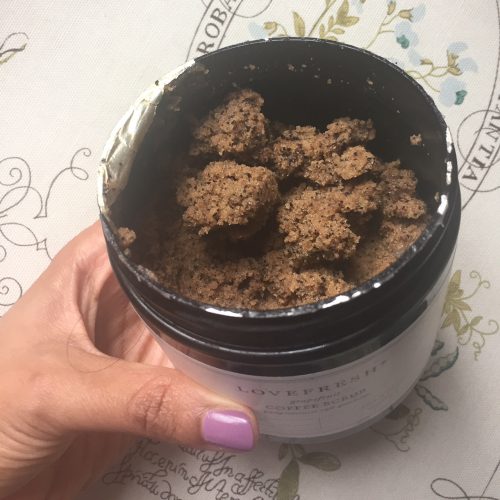 The one that I have smells like Coffee and Japanese Lime, but there's also a version made with Vanilla which makes it smell so good too!
I also love that I can recognize all the ingredients in this scrub.  Coffee? Check.  Sugar? Check.  Shea Butter? Check.  And the list goes on to include even Honey, Sunflower Oil, and Coconut Butter, which are all amazing hydrators.
This scrub not only left my skin smooth, but it was hydrated and soft when I was done with it.  Definitely, this has been one of my favourite summer finds.
Pick it up at Lovefresh for $34.