Took a huge tub of this mask on vacation with me and just used it once.  That's ok, it was worth the experiment.  That being said, this mask came out in 2011 and is still selling in stores so there must be people who like it.  I know a lot of people who swear by the original Moroccanoil, and I've used lots of their products and love them too.  Read on for the review of this treatment mask.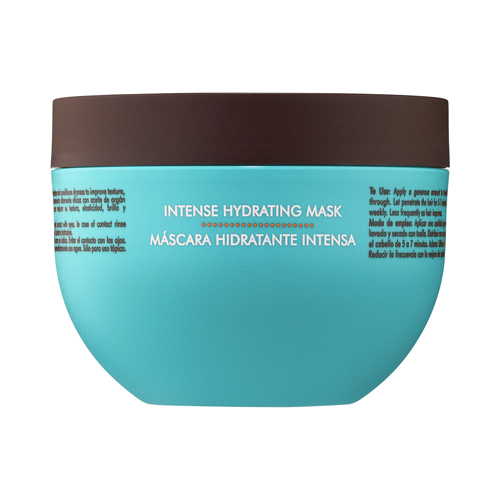 I love all things Moroccanoil, but I have to say that this mask left me wanting more.
The Intense Hydrating Mask is a light blend of dimethicone, glycerine, as well as Argan Oil, and does in fact leave hair feeling manageable and smooth.  It also gave some shine to my hair.
Despite all that, however, I think that as a mask it falls short, for it didn't do anything that my normal hair conditioner can do.  The mask wasn't overly thick or rich, and didn't repair my super fried hair after a month of intense heat styling.  If you don't have major dryness issues with your hair, then this might be for you, but on the whole, there's not a lot of difference between this conditioner and other Moroccanoil conditioners.
I also got really sick of the Moroccanoil mask after smelling it for so long.
This conditioner retails for $46 at Sephora and Nordstrom and salons selling Moroccanoil.