If you want some help detangling your kids' hair, then this is what you need. Moroccanoil's new Leave-In Conditioner is a milky spray that hydrates and detangles without any heaviness. I'm obsessed with it and use it in my own hair too. It feels moisturizing and conditioner but then doesn't leave a residue on my dry hair. Truly, it's amazing.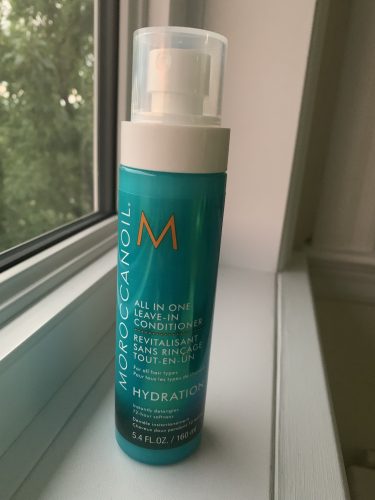 It's been a month and I'm almost done my bottle. The smell is classic Moroccanoil and this is just as smoothing as the oil but lighter. It would be perfect for fine hair or for anyone who wants a detangling spray in their regimen.
$32 wherever you normally buy your Moroccanoil.