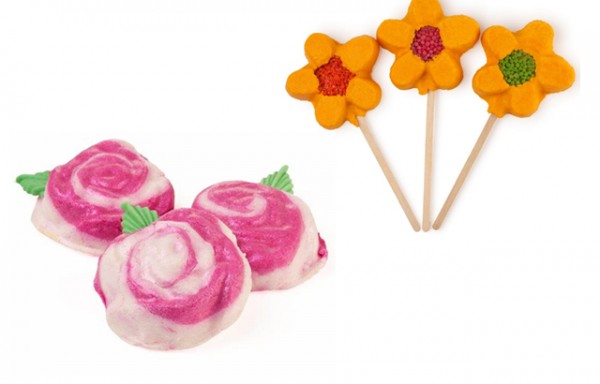 Shopping for Mum can be difficult, but this year I have a great care package already prepared. It includes pictures of my little one and a few other goodies like these bath goodies from Lush.
This year, Lush has an amazing array of products available, all of them bath-focussed.
My favourites are the Rose Bubble Bar ($4.95) because my mom loves Rose like I do. The Rose bubble bar includes Rosehip oil and cocoa butter to create a skin-softening environment for your skin.
There's also a new bubble bar on a stick called "Mum's" ($8.95) each. Available in Mum, Tulip, and Madame Butterfly the bubble bars are fragranced with different floral notes.
All the bubble bars at Lush can be used more than once – they are super-concentrated and can be broken up to create a bath with tons of bubbles. They're definitely a luxurious product and that's why they make such nice presents.
Pick them up at Lush.com and Lush stores now.